12.22.2021
Christmas Central City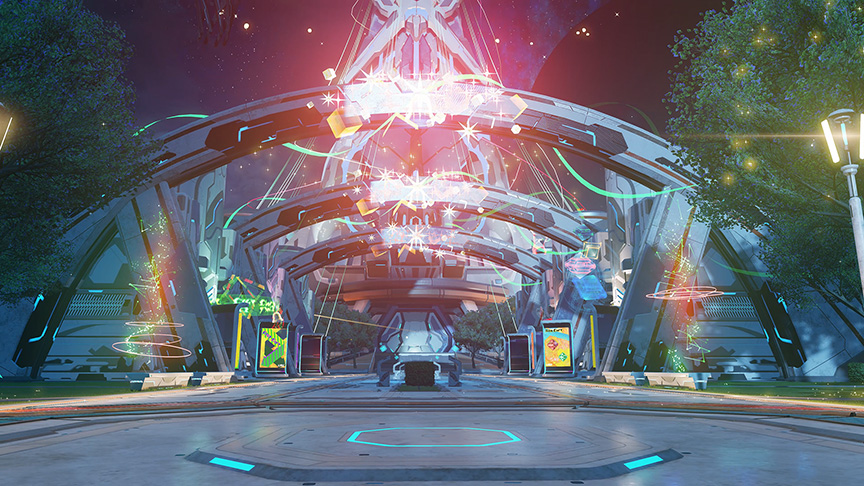 Central City has been blanketed in a romantic Christmas atmosphere! A sleigh full of toys, stockings hung with care, and a dazzling tree illuminate the air.
World Trial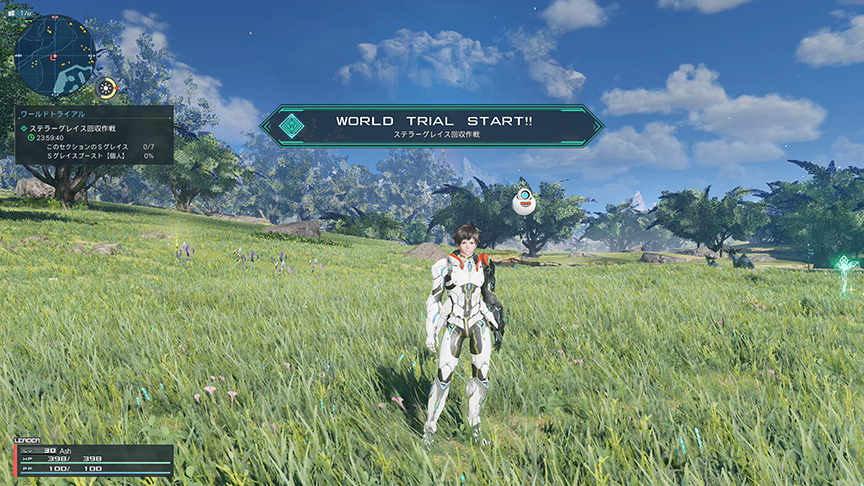 Large-scale events called World Trials will occur simultaneously on every ship. The "Stellar Grace Recovery Operation" trial tasks players with collecting "Stellar Grace" that appear in Exploration Sectors within a set time period. A rare drop rate boost will be applied based on the amount of grace collected individually and collectively by players on the same ship. Stellar Grace come in three different colors, each with unique rewards.
The initial World Trials will adhere to the following schedule:
Round 1: December 23rd, 2021 @ 0:00 ~ December 24th, 2021 @ 23:59 JST
Round 2: December 25th, 2021 @ 0:00 ~ December 26th, 2021 @ 23:59 JST
Round 3: December 27th, 2021 @ 0:00 ~ December 28th, 2021 @ 23:59 JST
Frozen World (AC Scratch)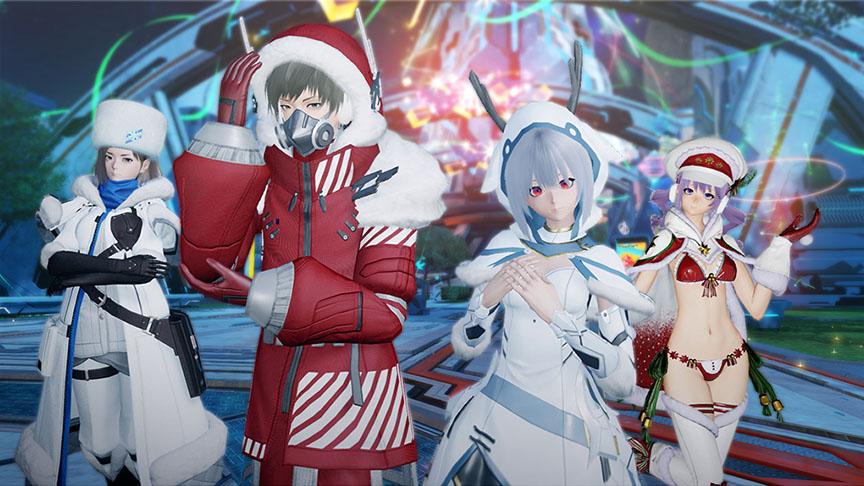 Deck your avatar out for the winter season in sci-fi Christmas clothes, a festive bikini, or a fur-lined coat.
AC Support Item Select (AC Scratch)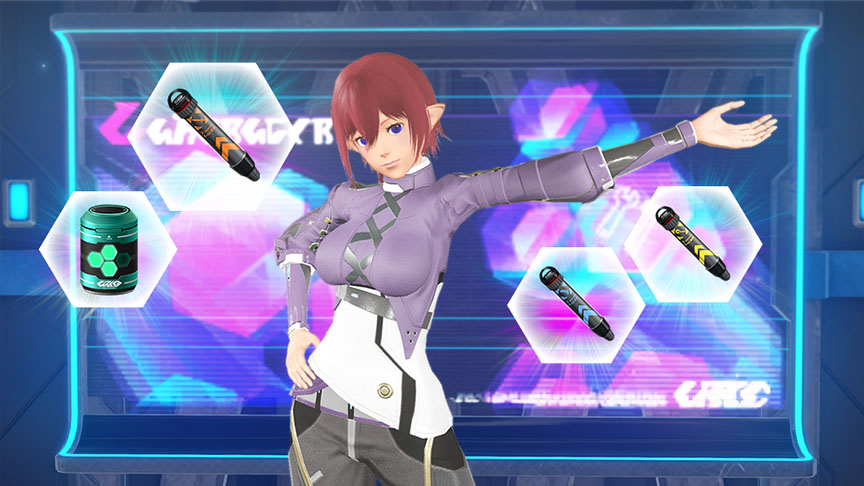 Reinforce your equipment with new enhancers, such as [Addi] capsules that raise attack stats, and support items that unlock potentials.