9.7.2022
Otsukimi Event '22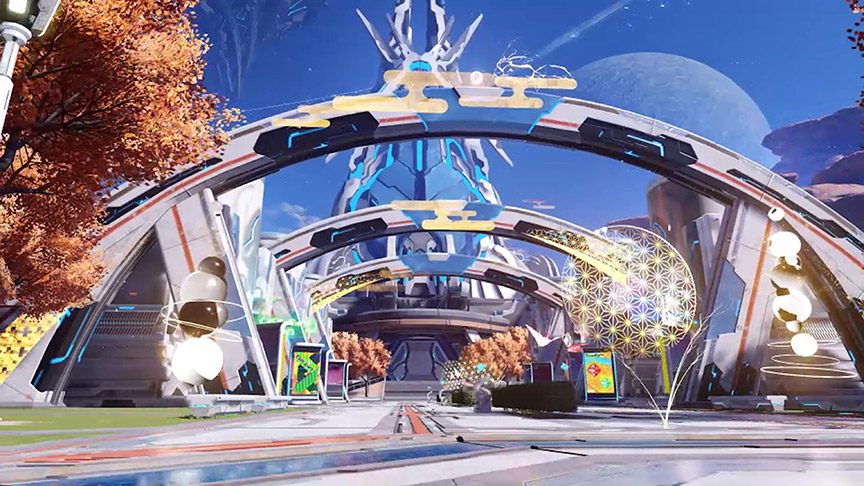 Fall is back in full effect, and moon-viewing decorations have been set up throughout Central City!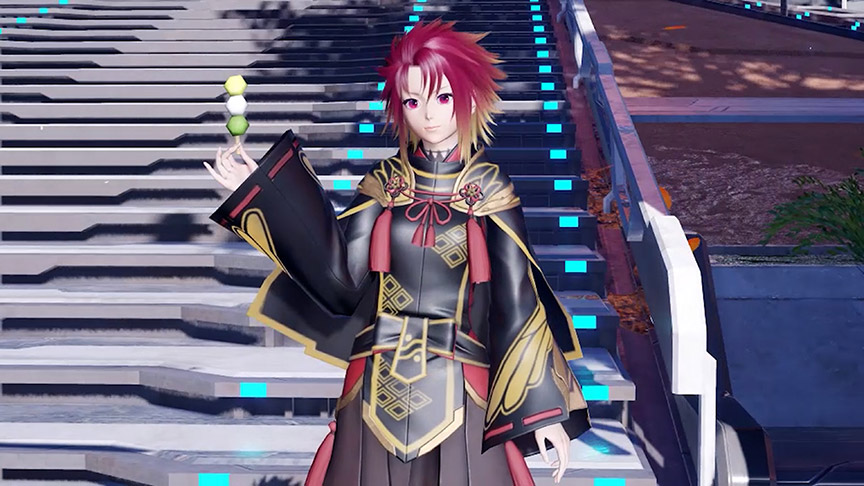 Remember Xiandy? Well Xitre is back, and wearing Japanese-style attire in celebration of Otsukimi!
Otsukimi Rappies have also reappeared on the field, with scrumptious-looking dumplings in hand.
New seasonal variants of the Emperappy and Great Rappy have been spotted as well.
Seasonal points can be exchanged for the new Coldic weapons, some rabbit-themed cosmetic items, and more.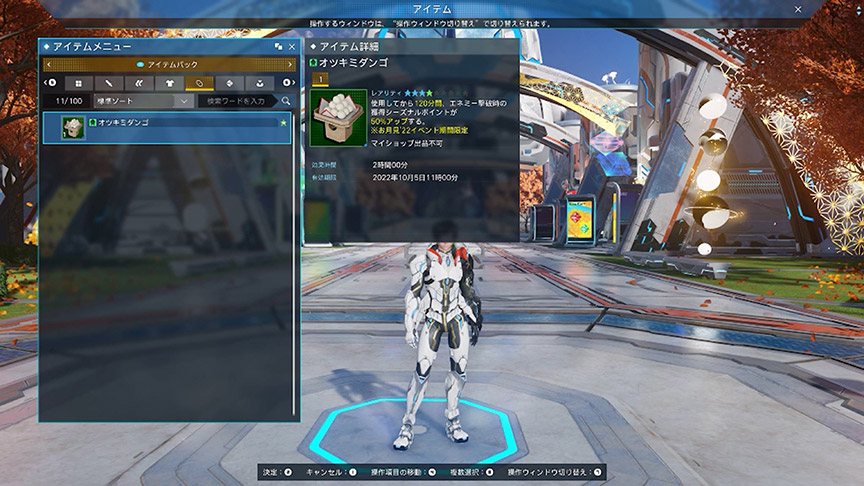 The Otsukimi Dango consumable will up the amount of points you earn by 50% for a set duration.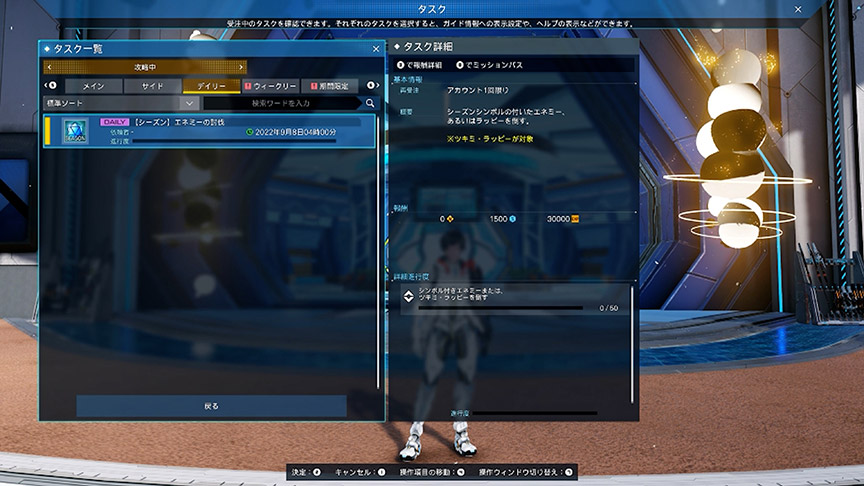 Earn even more seasonal points by completing seasonal tasks.
Seasonal Quest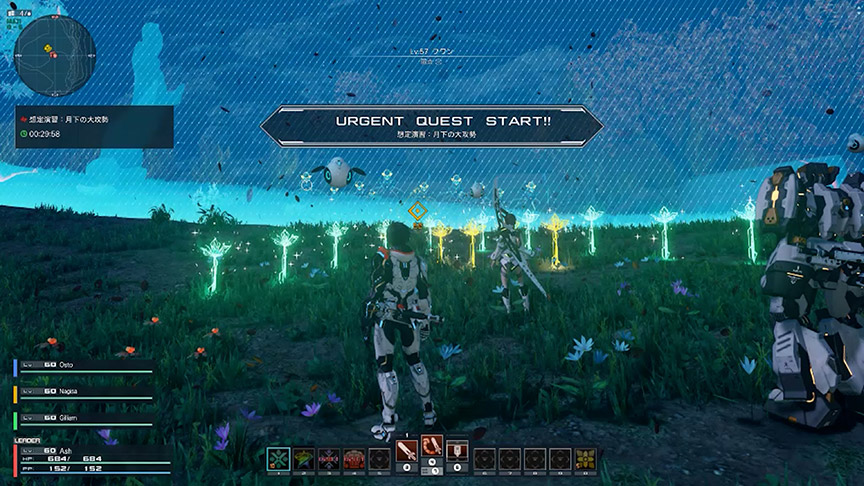 A new Limited Quest will become available for the duration of the Otsukimi event, requiring no triggers and without cooldown. Reenact the moonlit battle against Nex Aelio from ten years ago that Bruder spoke of in this story-driven mission.
Players may find the new ★6 "Coldic" weapon series among their loot pile at the end of the quest.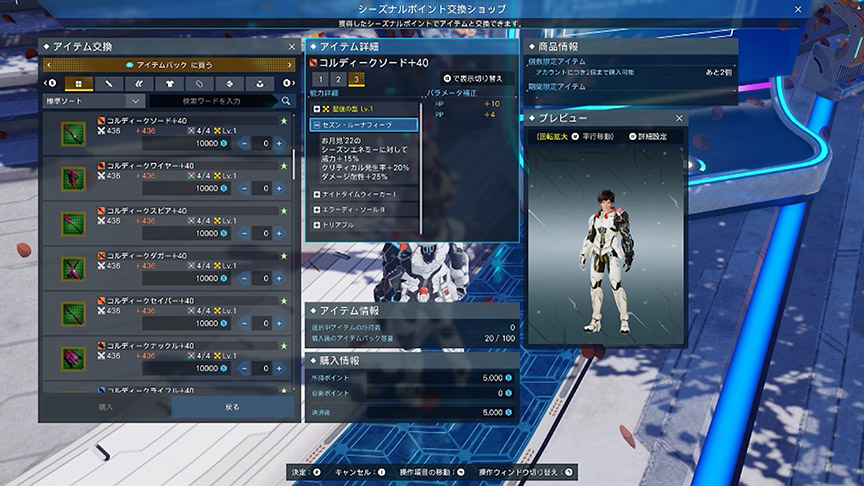 Two new special abilities are available. One increases damage during the night, while the other provides a higher damage output, defense, and critical hit rate. Both come pre-installed on the Cordic weapons in the seasonal shop.
Moonlight Sanctuary '22 (AC Scratch)
New Japanese-style fashions perfect for the moon-viewing occasion are in stock, including retro-modern garments, sweet lolita yukatas, and luminescent kimonos.
---
9.14.2022
Cannonball Strike
Same rules as "Cannonball Rumble," but this time it takes place in a single arena. Challenge Settings will be unlocked after clearing the quest for the first time.
There are four Pedas Vera accessories and two new motion color variations to collect from the quest.
Mission Pass – Season 12
The twelth season of the Mission Pass arrives, containing new variants of default CAST parts and the ultimate prize of "Nyappet," a feline marionette Mag Form.
Refined Form 6 (SG Scratch)
Revealing combat uniforms and Etoile class CAST parts are the next classic outfits to be remade for NGS.