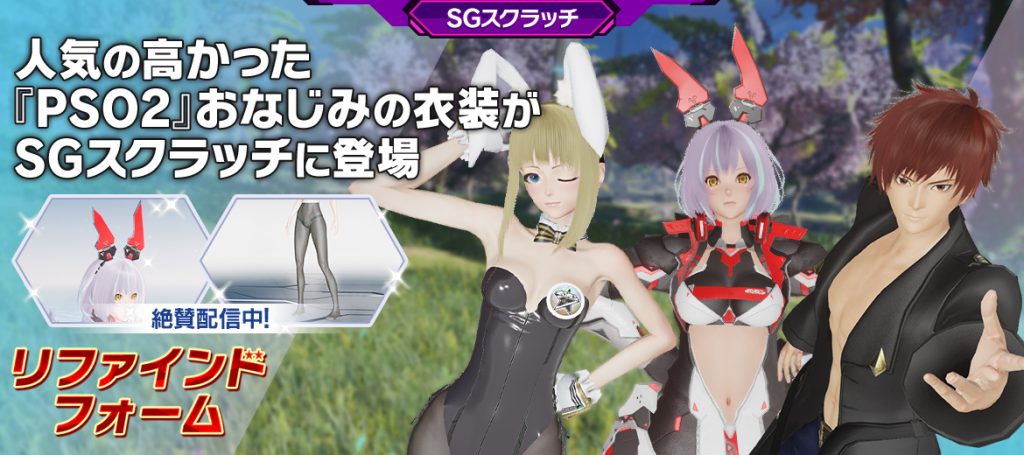 Refined Form
(Available until 4.13.2022)
N-バニースーツ[Ba] | N-Bunny Suit [Ba]
N-バニースーツ/2[Ba] | N-Bunny Suit/2 [Ba]

N-バニースーツV2[Ba] | N-Bunny Suit V2 [Ba]
N-バニースーツV2/2[Ba] | N-Bunny Suit V2/2 [Ba]
N-ソフィスレーナル[Ou] | N-Sophis Raynal [Ou]
N-ソフィスレーナル/2[Ou] | N-Sophis Raynal/2 [Ou]

N-ソフィスレーナル[Ba] | N-Sophis Raynal [Ba]
N-ソフィスレーナル/2[Ba] | N-Sophis Raynal/2 [Ba]
N-トレンチコート[Ou] | N-Trench Coat [Ou]
N-トレンチコート/2[Ou] | N-Trench Coat/2 [Ou]

N-上なしラフジーンズ[Ba] | N-Topless Rough Jeans [Ba]
N-上なしラフジーンズ/2[Ba] | N-Topless Rough Jeans/2 [Ba]

N-上なしラフジーンズV2[Ba] | N-Topless Rough Jeans V2 [Ba]
N-上なしラフジーンズV2/2[Ba] | N-Topless Rough Jeans V2/2 [Ba]
---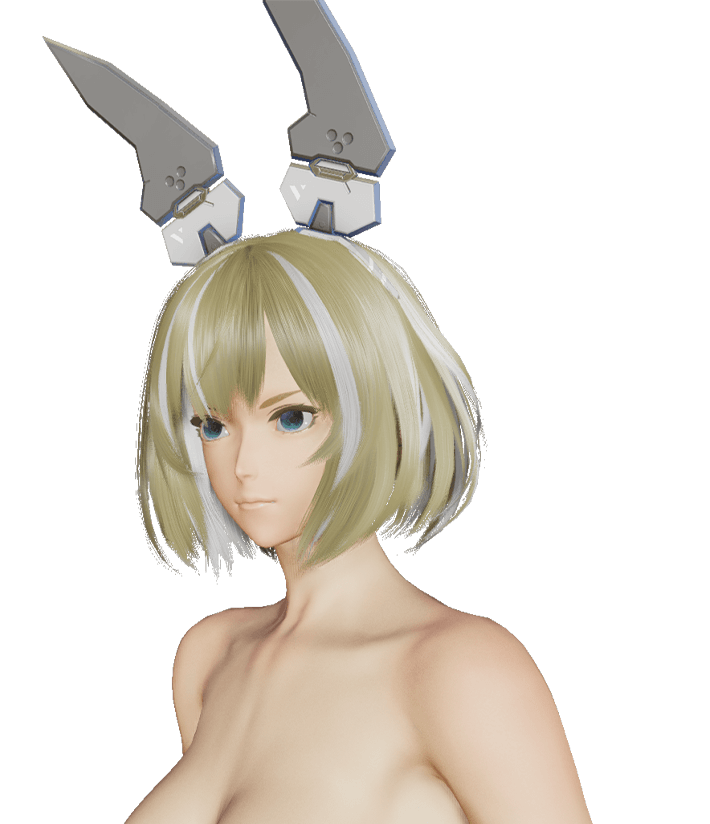 ---
NOTICE
The items listed above will be removed from the lineup after the next SG Scratch update.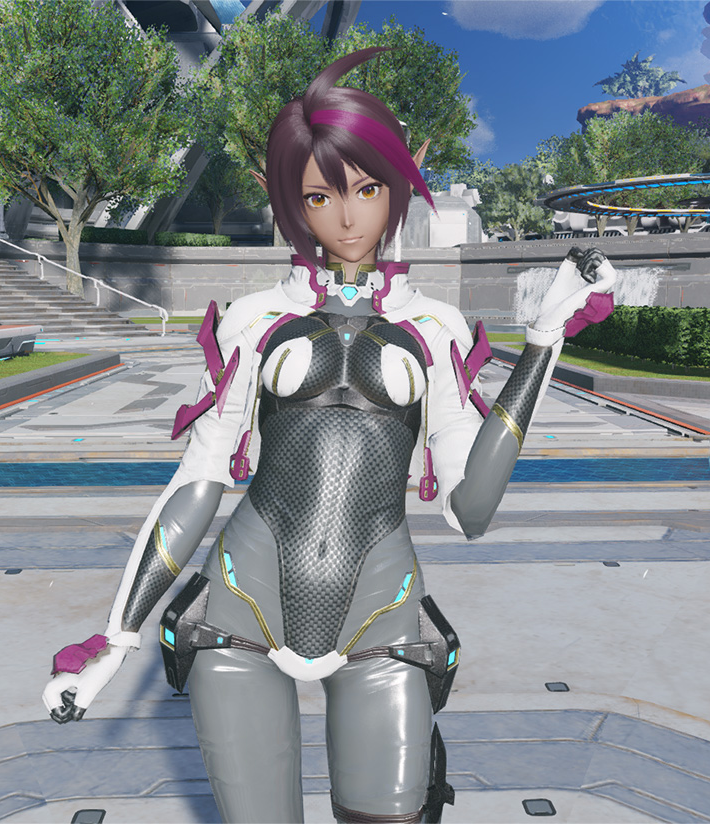 NGS Music Discs

Flare – Renus Retem
Growl from the Blazing Sky – Nex Aelio
Scratch Bonus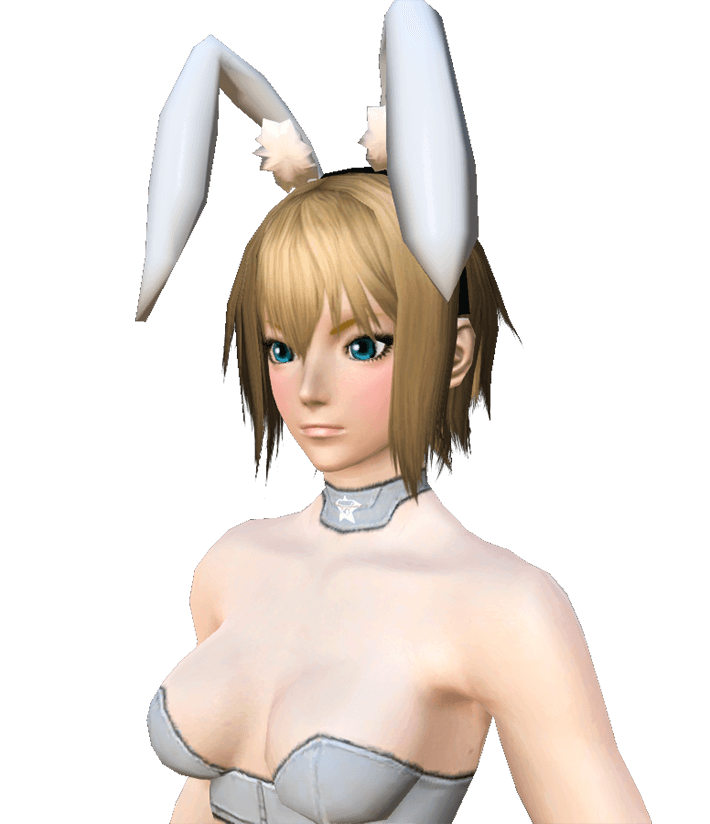 Play this SG Scratch a specific amount of times for exclusive bonus items!
First Lap
Frequency
Rewards

5 times

Drooping Bunny Ear Band

10 times

N-Color Change Pass

15 times

Standing Bunny Ear Band

20 times

N-Ability Success Rate +20%

30 times

Ha "Cat Paw"


40 times

Refined Form Ticket

Second Lap
Frequency
Rewards

40 times

Refined Form Ticket
※Collecting all items in the First Lap will enter you into the Second Lap.
※The Second Lap can be repeated ad infinitum.
※Refined Form Ticket allows you to choose 1 item from this SG Scratch.