Phantasy Star Online 2 New Genesis: Ver.2 is scheduled to release on June 7th. With it comes a slew of new features, including the ambitious Creative Space project. This is just a preview of what's to come.
Creative Space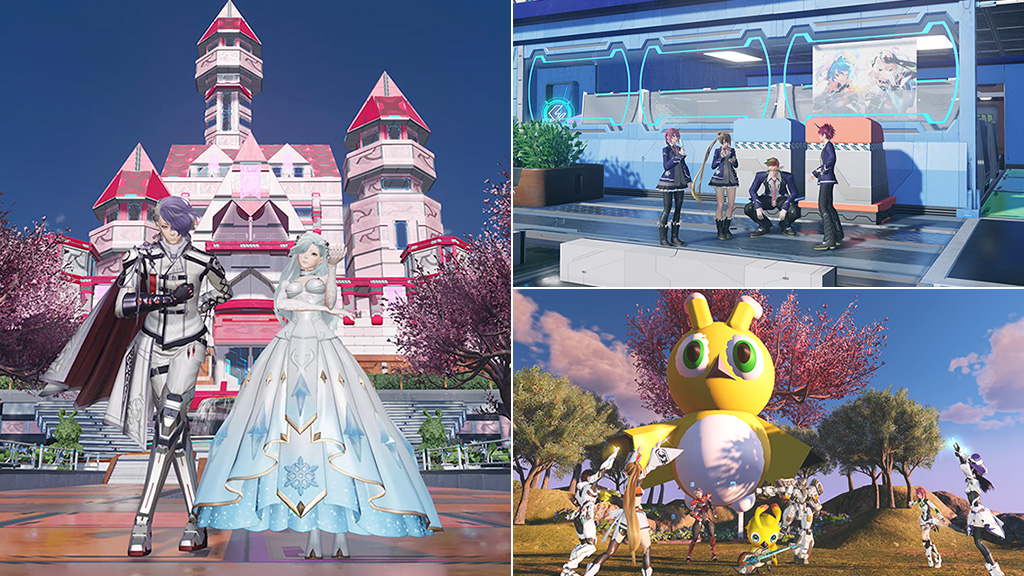 Creative Space allows users to create their very own "space" through the customization of terrain, parts, and materials. Players can edit the size, color, and rotation of objects and assemble them together to make various rooms, structures, and even obstacle courses.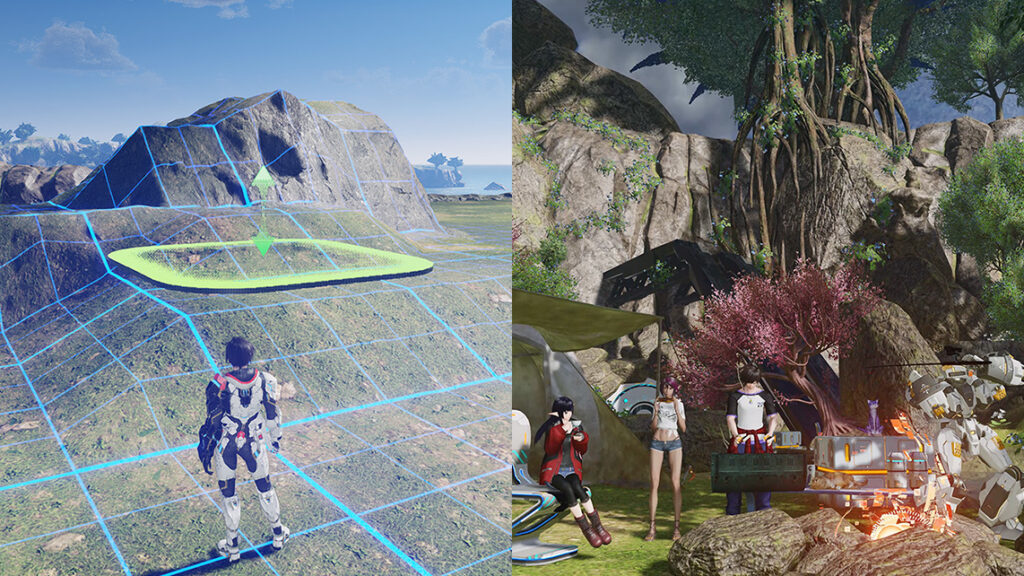 The land can even be terraformed to create mountains, hills, and valleys for a unique atmosphere.
Newly revealed in the recent stream was the addition of the "Connect System." This allows players to develop a complex system of switches and triggers reminiscent of other "game maker" programs. Through crafty engineering, players can create buttons and triggers that opens doors, play sound effects, and even display various on-screen messages like "Success" or "Failure."
With Trigger Actions, players can create an event that is activated when certain conditions occur. For example, jumping, side stepping, or attacking within a certain area could open a pathway to another area.
Portable Holograms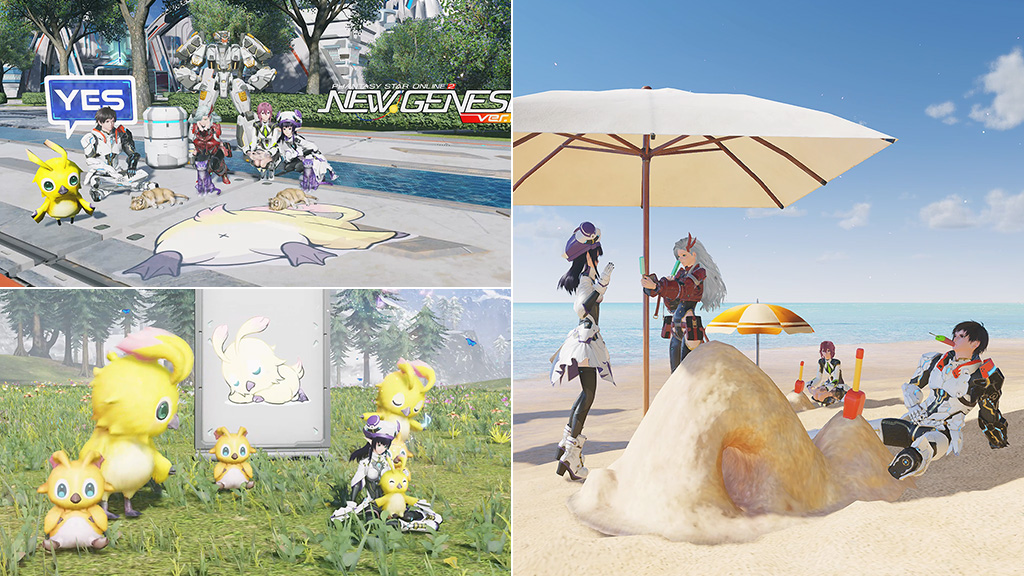 Portable Holograms are a new means of communication where players can set objects and artworks temporarily on the field.
These holograms can even be placed in the City, Trania, Combat, and Exploration sectors.
Cel Shading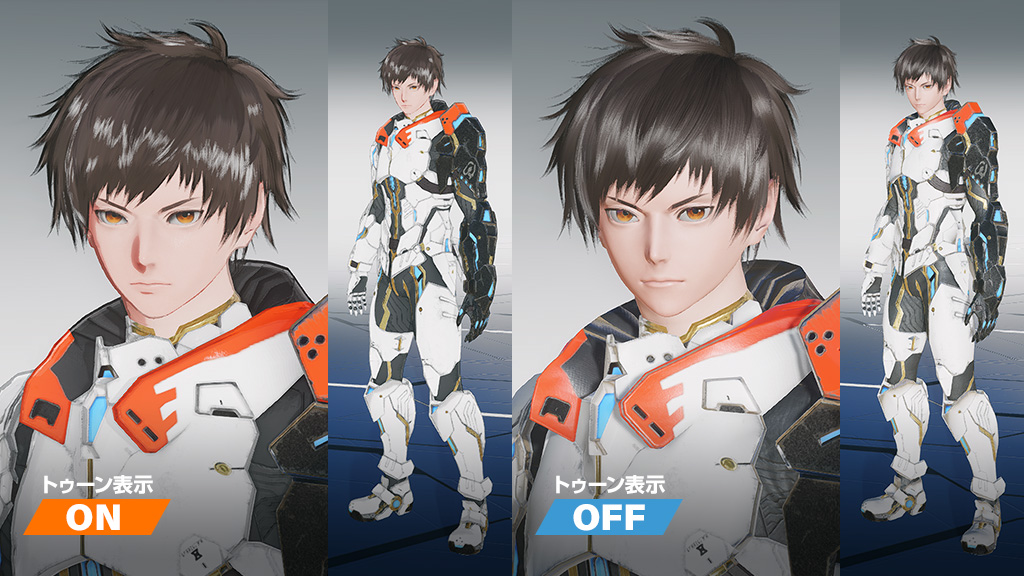 Cel Shading offers the ability to give characters a more anime aesthetic. This visual style can be toggled off and on at any time in the Options menu.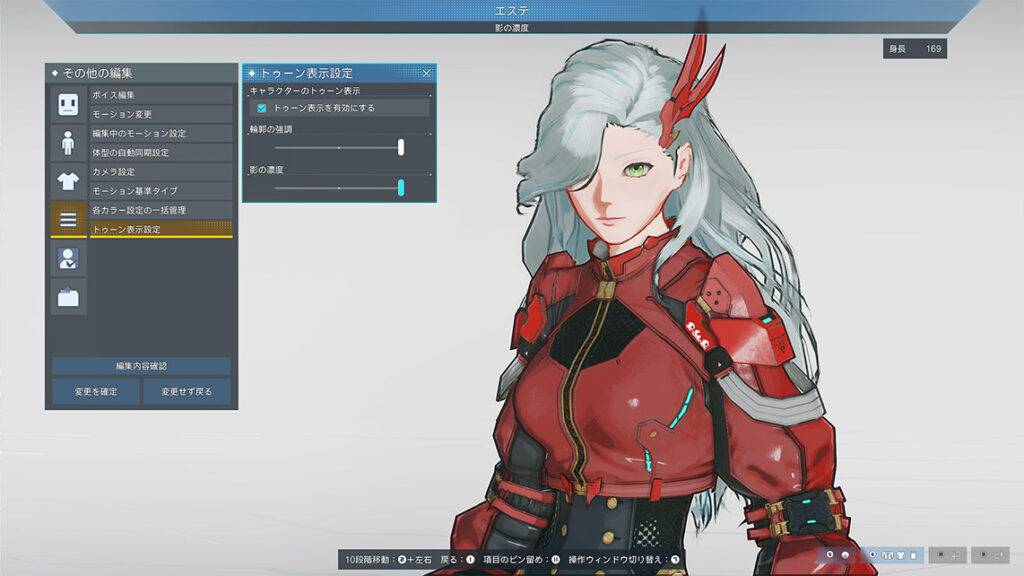 You can even change the the level of outline thickness and shadow density through two sliders.
The cel shading effect can be applied to NPCs too, and enjoyed within the various cutscenes.
New Enemy Type
A new type of enemy will appear on field making battles more intense. It has the ability to strengthen itself and enemies nearby.
This new enemy type appears June 14th!
And More…
The development team is planning several other features, such as new story content that continues on from chapter 5, as well as crossover quests with works they've never collaborated with before.
So far the schedule is as follows:
July: Celebration of PSO2's 11th Anniversary
August: New Type of Quest Content
More information about what else will be included should be revealed on the next NGS Headline.