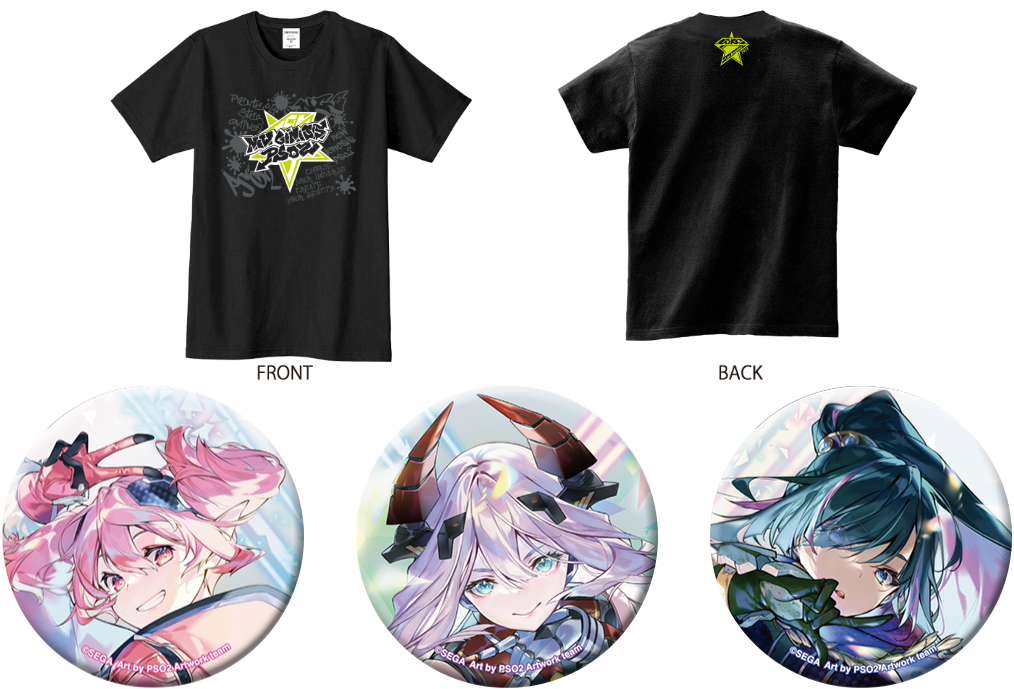 PSO2: New Genesis will be present at the SEGA booth at this year's Anime Expo in Los Angeles. Attendees can check out the merch stand and purchase clothing for a guaranteed item code.
Merchandise
PSO2:NGS AX2023 T-Shirt – $37.21 (plus tax)
PSO2:NGS AX2023 Steel Badge Set – $10.93 (plus tax)
Times
Day 1 (7/1): 10:00 AM ~ 6:00 PM (PDT)
Day 2 (7/2): 10:00 AM ~ 6:00 PM (PDT)
Day 3 (7/3): 10:00 AM ~ 6:00 PM (PDT)
Day 4 (7/4): 10:00 AM ~ 3:00 PM (PDT)
Item Code Contents
Companion Aina (Accessory)
Rappy Cap (Accessory)
BP: Sonic
Evolution Device: Green Puyo
STP: Aina – Nice to Meet You
STP: Rappy – Good Mood
N-EXP Earned +25% (x3)
N-Rare Drop Rate +25% (x3)
※One item code redemption per account.
※This item code is valid for the Global version of PSO2 NGS only.