3.1.2023
Giant Mutant Migration
The giant mutants will appear in new locations for the second half of the event. Garongo Geo is occupying North Aelio and South Kvaris, while Wauron Geo appears in Central Retem and the Dreisen Plant.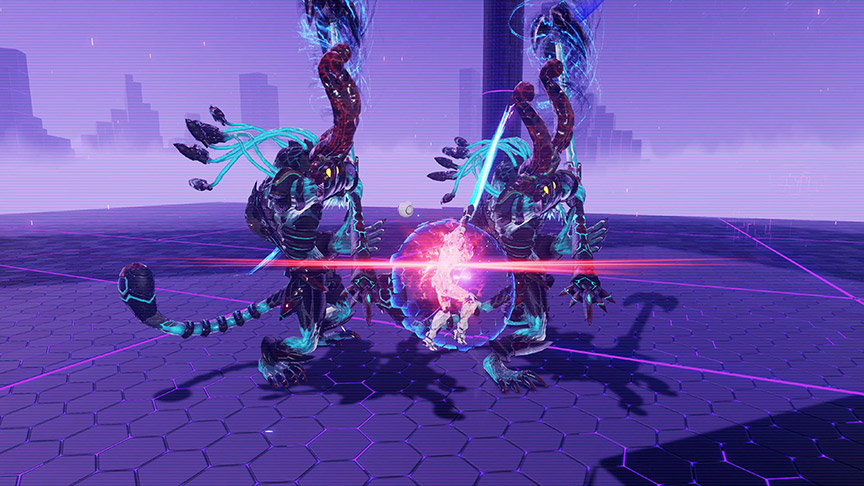 A second rank is available for the Geometric Labyrinth, during which a new foe capable of replicating can be encountered.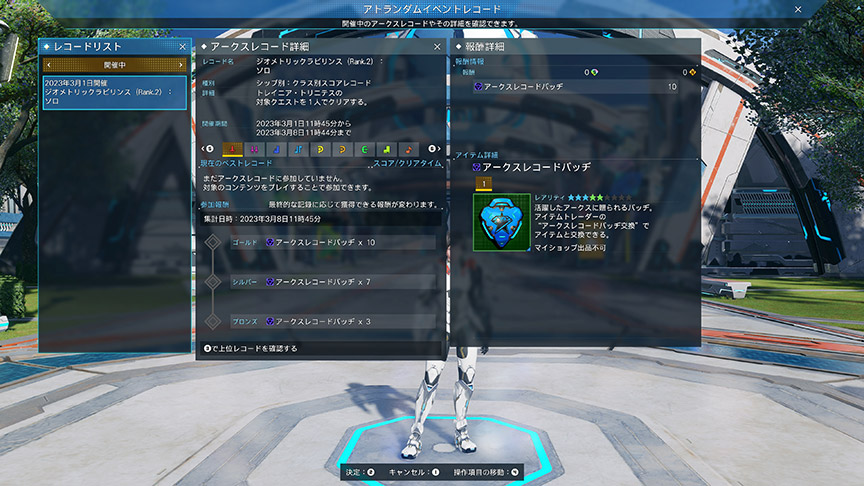 The next ARKS Record will run through March 8th and has players going solo through the new Geometric Labyrinth rank.
---
3.8.2023
Spring '23 Event
Springtime is breezing into Halpha once again with a new seasonal event. Mischief symbols will return in the shape of holographic cherry blossoms.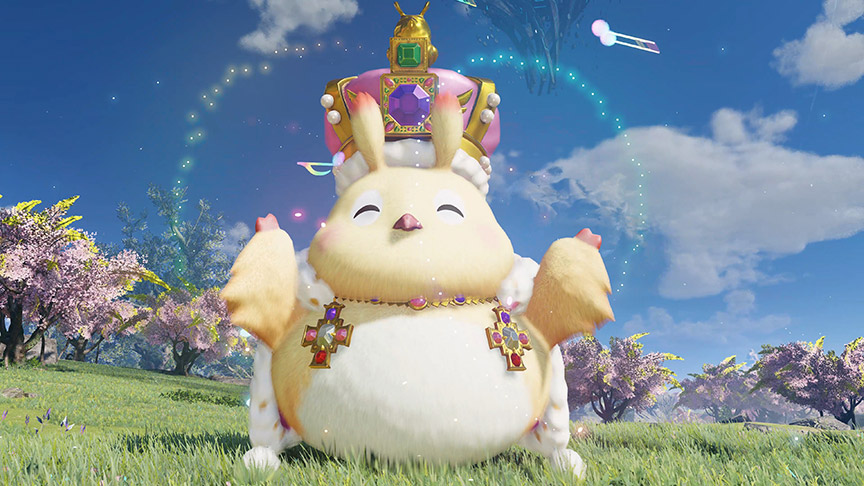 The Fleur Emperappy will make its debut alongside its returning Fleur Rappy kin.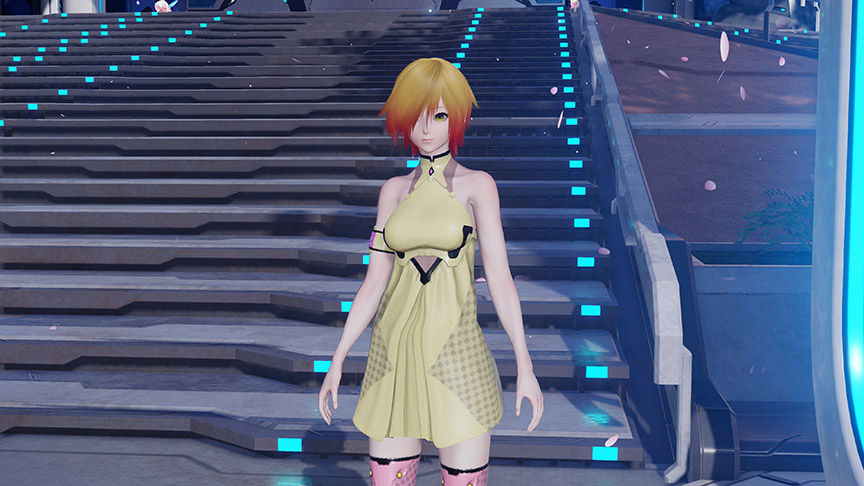 Xiandy is back to navigate players through the event contents.
Treat yourself to one of the new ★8 Trunkul weapons available in the seasonal shop, along with a lovely pair of heart-shaped glasses and an adorable pink Rappy plush motion.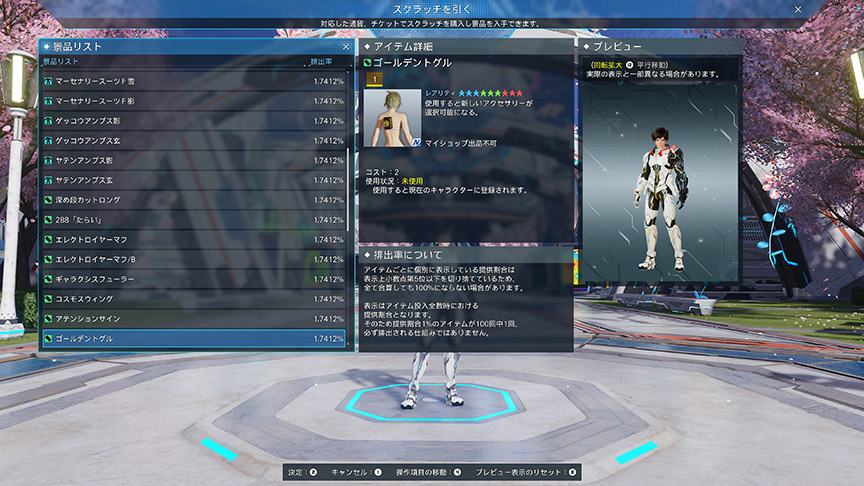 A Spring '23 Special Scratch filled with new weapon camos and hard-to-get older items will be available for a limited time. Tickets can be obtained via certain tasks, the seasonal shop, and as a Limited Quest drop.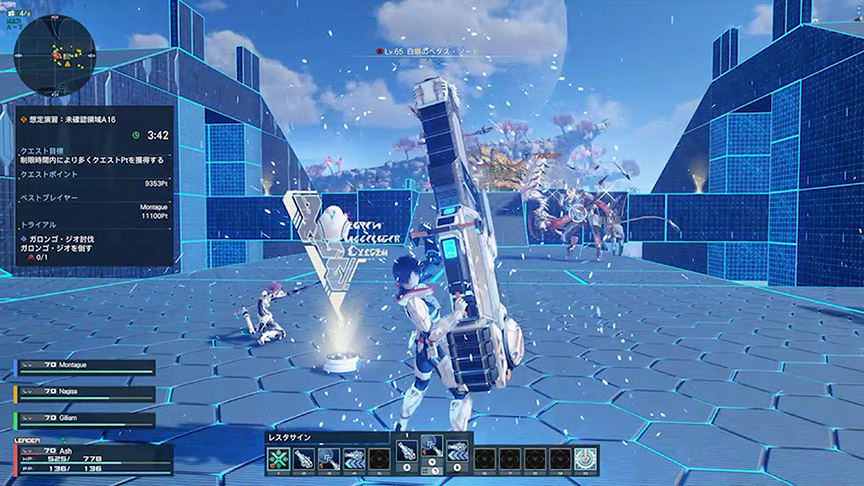 Travel to the "Unidentified Region A16" in the sky and slay hordes of enemies to earn points in a new Limited-Time Quest. Falling out of bounds will result in a time penalty, so watch your step!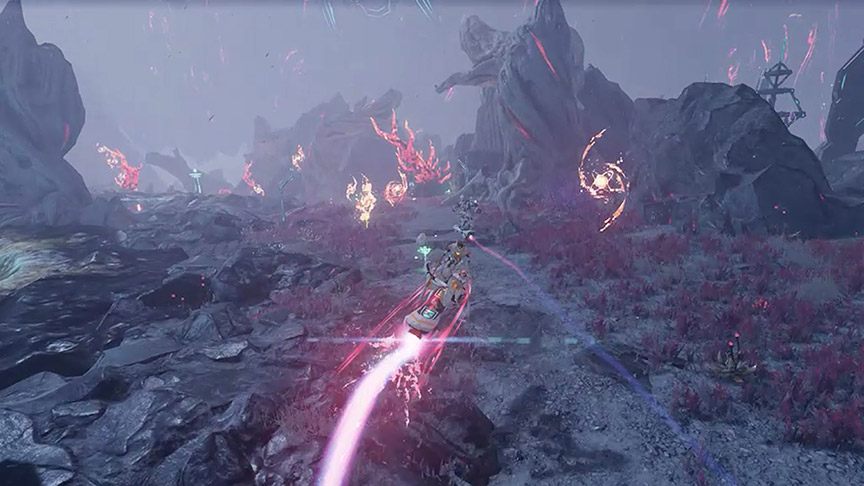 A new board field race has been added to the Mediola Outer Area 2.
Mystic Explorer (AC Scratch)
Collect materials in gathering gear, or don enchanting samurai kimonos and sci-fi sorceress habiliments.