NGS x Don Quijote Collaboration
A new collection of New Genesis apparel will be sold for a limited time in collaboration with Don Quijote stores in Japan! Purchases will include an item code for one of two sets of in-game rewards.
Release Date: May 28th, 2022 (while supplies last)
Price: 2,980 yen (plus tax)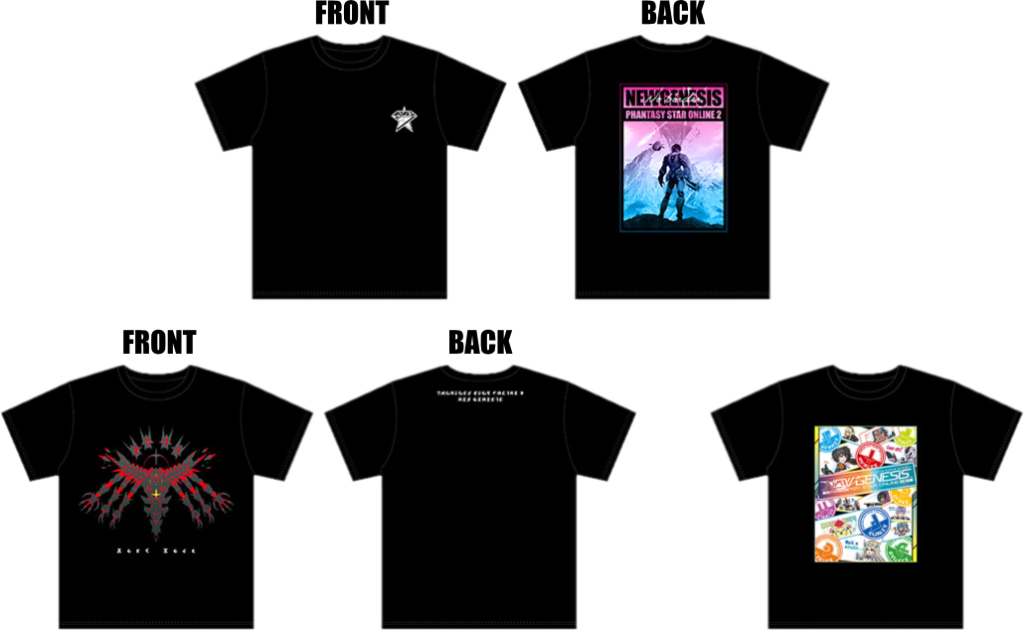 Item Code Contents
Name
Type
ドンキ×NGSシャツT1[Ou]
Donki x NGS Shirt T1 [Ou]
Outerwear
ドンキ×NGSシャツT2[Ou]
Donki x NGS Shirt T2 [Ou]
Outerwear
St「ドンキ×NGS」
St "Donki x NGS"
Stamp
ドンキ×NGSサンダル
Donki x NGS Sandals
Accessory
820「PRポーズ7」
820 "PR Pose 7"
Lobby Action
※ The item code is valid for the JP version only.