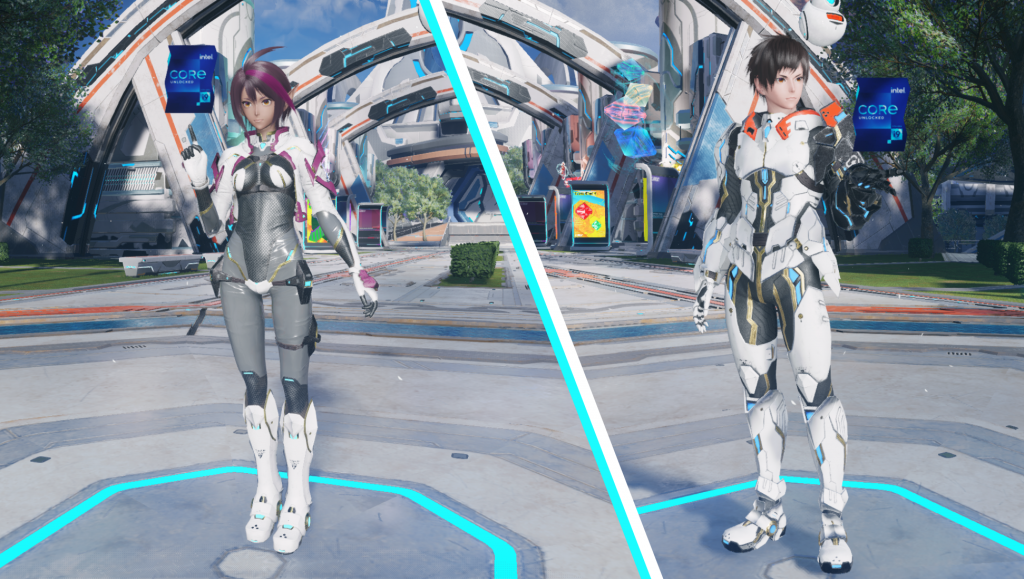 PSO2: NGS Global is offering an exclusive Emote in collaboration with Intel. Purchasing a qualifying processor from participating retailers will make you eligible to receive the "746: Intel" Emote.
Campaign Period
For a full list of eligible processors and additional rewards, please check the following pages:
To redeem your reward, you'll need to create an Intel Digital Hub account at softwareoffer.intel.com, input your key, and complete a short survey.
---
UPDATE: 8.20.2021
A similar campaign is now available in the JP version for residents of Japan with qualifying processors installed in their PCs.
Campaign Period
Eligible Processors
Intel® Core ™ i5 (8th Gen or later)
Intel® Core ™ i7 (8th Gen or later)
Intel® Core ™ i9 (9th Gen or later)
Intel® Core ™ X (9000/10000 Series)
Campaign Rewards
For more information, please visit the campaign page on Intel's website.