2.9.2022
Side Story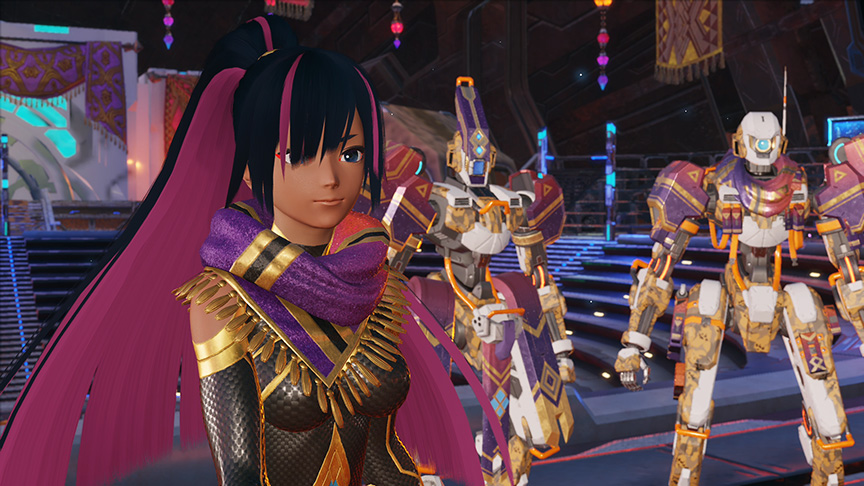 Now that peace has been restored to Retem City, a musical festival is in order! Nadereh is busy rehearsing with her bandmates for the big show, but the shadow of Renus Vera draws near once more.
The side story can be accessed after completing Riz and Mura's side tasks, which are unlocked after clearing Chapter 2 of the main story.
Live Concert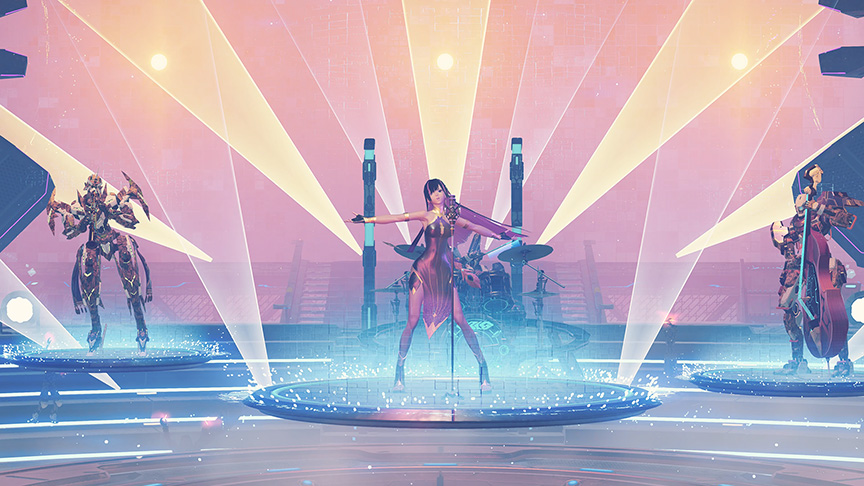 The jazzy diva Nadereh is set to headline a live concert in Retem City, where she'll be performing her hit singles "War Song" and "Mourning Song." The concert can also be viewed from Central City, where it will be broadcast on the large monitor. The audience receives a 10% boost to their EXP, N-Meseta, and Rare Drop Rate for two hours at the end of the performance. An Urgent Quest will occur shortly after.
The live concert will take place at undisclosed times, but an alert will roll at the top of the screen fifteen minutes before it begins.
Level Cap: 40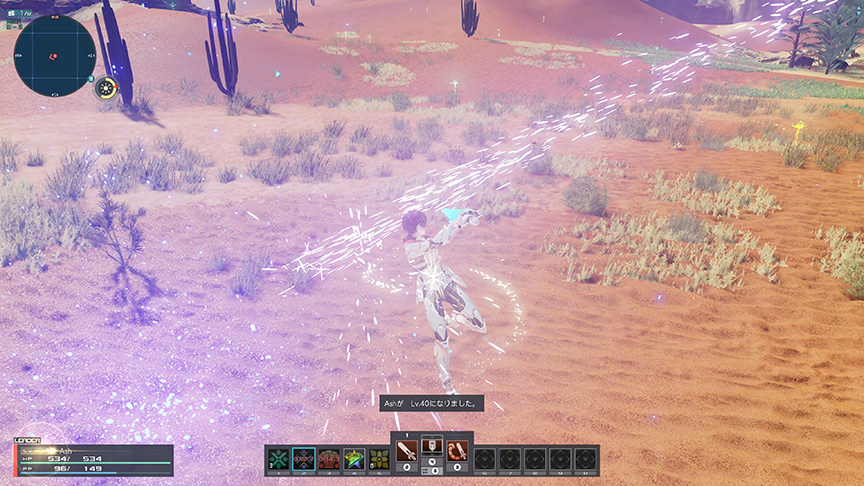 The max level for each class is being raised to 40! Reach new battle power heights and fight tougher foes.
Mt. Magnus – Rank 3
The Mt. Magnus battle sector in Aelio is getting a higher difficulty rank with level 35 enemies. Naturally, more battle power will be required before it can be accessed. Rank 3 introduces the Megalotix enemy type, whose attack power rivals that of the Gigantix.
Chaos Trials, which occur when two trials happen simultaneously, are also new to this rank. One can take place with higher probability during a Transorve Destruction trial. Clearing a Chaos Trial will increase the PSE Gauge by one level.
Arms Refiner Material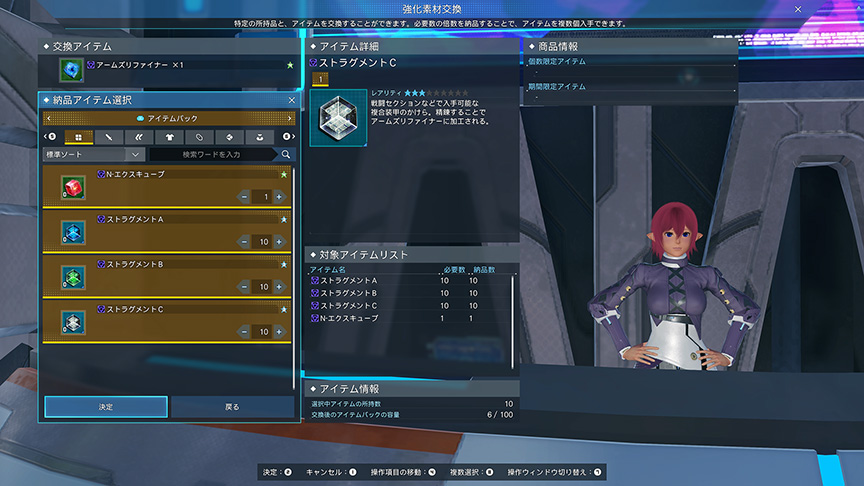 A new "Arms Refiner" material used for enhancing equipment beyond +40 can be dropped by Megalotix. They can otherwise be obtained by exchanging both N-Excubes and "Strugments," another new material acquired from enemies on Rank 3 of Mt. Magnus. There are three types of Strugments, and the frequency of each dropping differs across sectors. The A type can be found more commonly at Mt. Magnus.
+50 Equipment Grind Value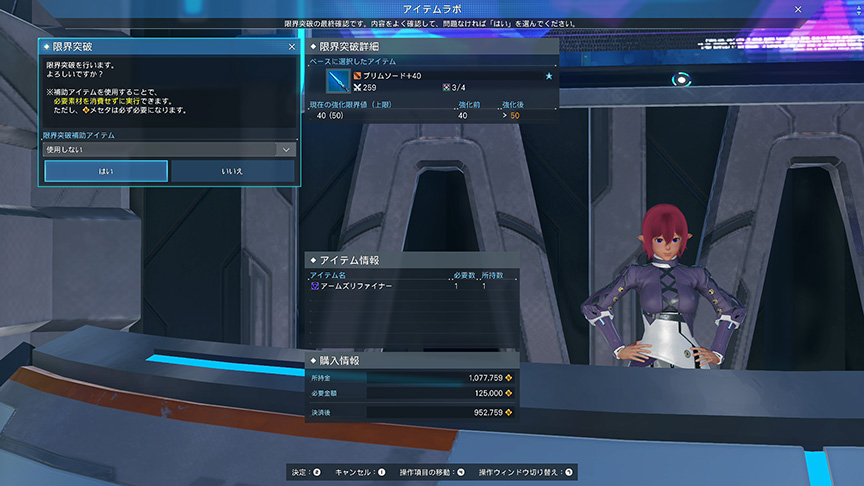 Equipment can reach a grind value of +50 with the use of Arms Refiners. The amount needed depends on the rarity of the equipment. ★5 weapons and armor will require three refiners, for example. The fifth special ability slot will be unlocked at +50.
Aelio Urgent Quests – Rank 2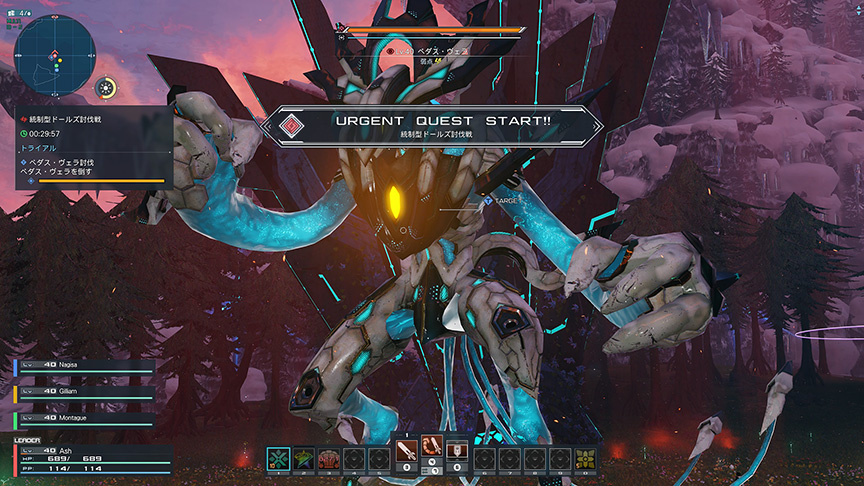 Aelio's three Urgent Quests will receive a second difficulty ranking with level 40 enemies. The amount of battle power required will be higher than Rank 3 of Mt. Magnus. Photon Scales and Strugments are among the new rewards you can attain.
Aelio Devastators – Rank 2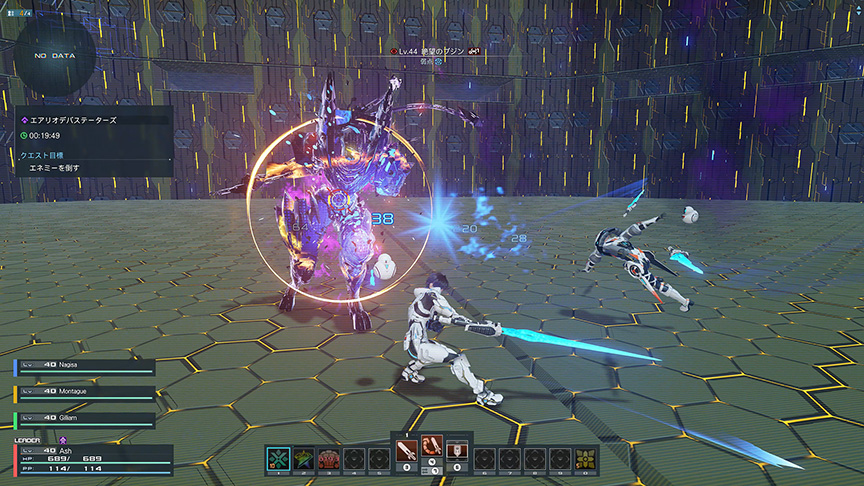 The "Aelio Devastators" purple Battledia quest will also get a second difficulty ranking. The enemies present will not differ from the previous rank, but their level will be raised to 44.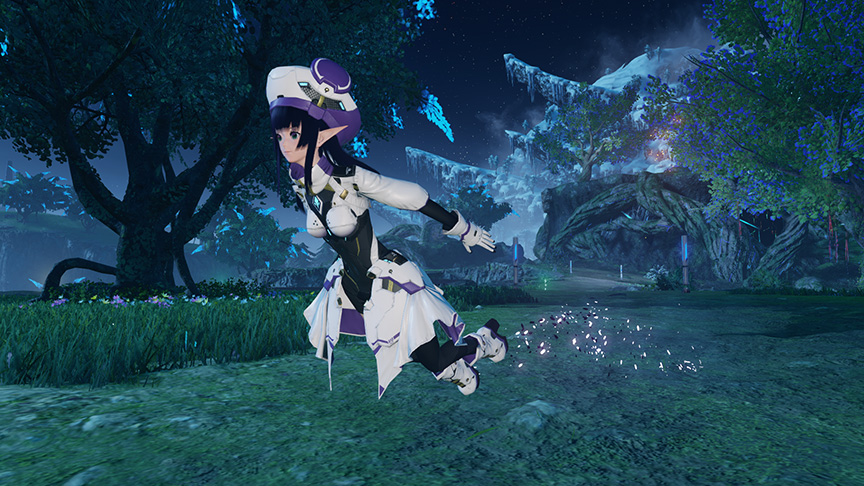 Players can receive a new [Mo "Dash: Fairy/B"] motion from the quest, which now has a purple effect to match the Gigantix.
NGS Mission Pass – Season 5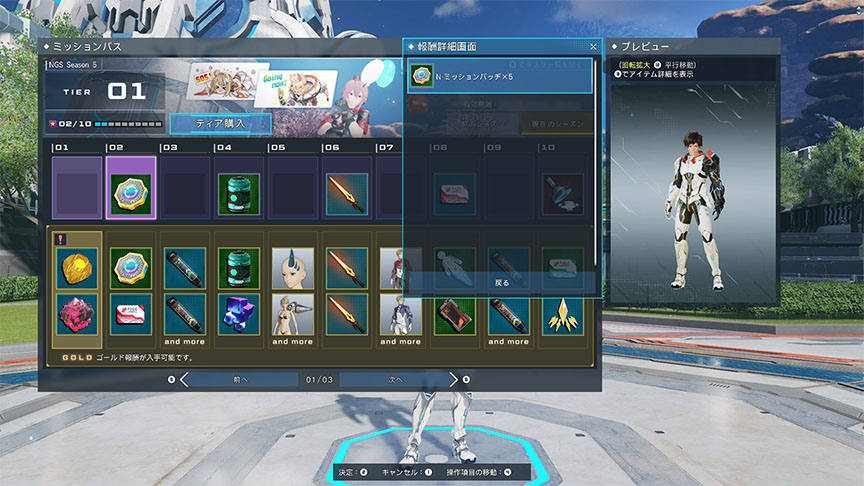 The fifth Mission Pass arrives! On the free track you can expect new stamps featuring illustrations of the Bouncer representatives, and a Mag Form reminiscent of a will-o'-the-wisp. The premium track includes a disparate selection of accessories, and more recolors of previously released SG Scratch costumes.
Other Additions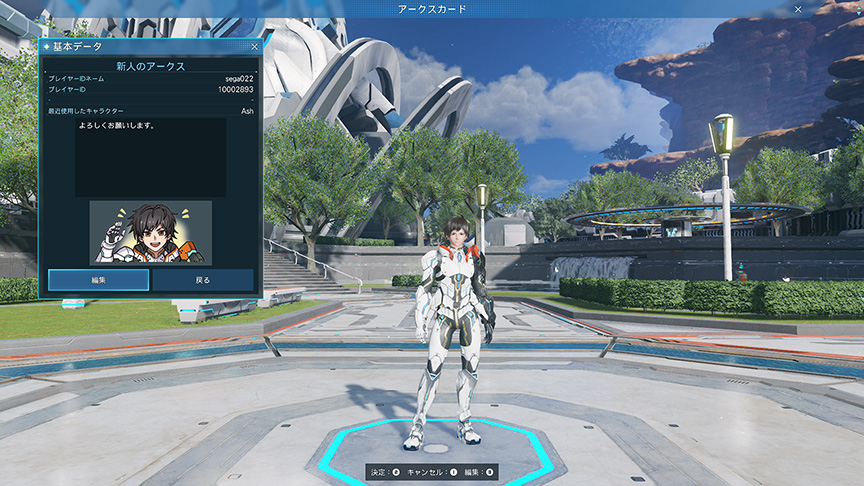 Personalize your ARKS Card profile with a custom message and symbol art or stamp! Put all those titles you've been racking up to use by combining up to three of them and displaying them at the top of your card. Future updates will allow for further visual customization.
Listen to your favorite music discs on the go with the Mag Jukebox feature! Any songs registered to your PSO2 "My Room" will be shared with the Mag Jukebox. Note that the normal BGM may take priority in certain situations, such as during event scenes and Urgent Quests. For the Japanese version of the game, you'll need to have the PSO2 game data installed in order to access PSO2 spec music discs.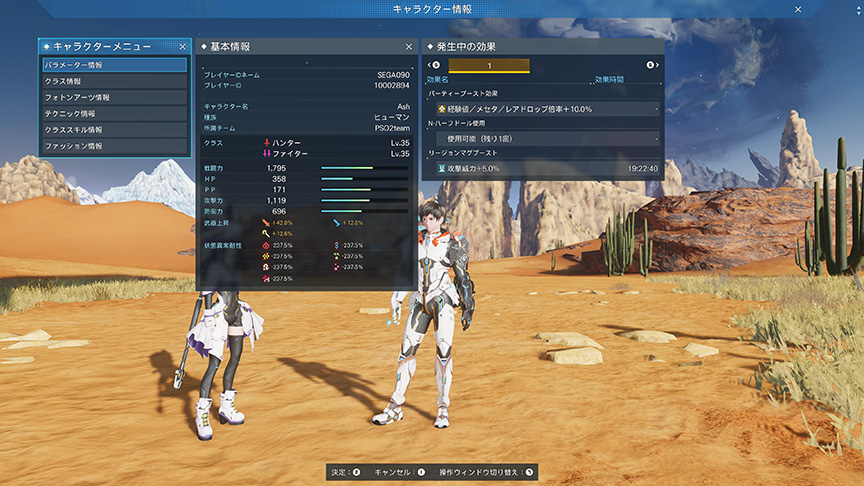 Players in a party will gain a bonus to EXP and N-Meseta gained, as well as an increased Rare Drop Rate.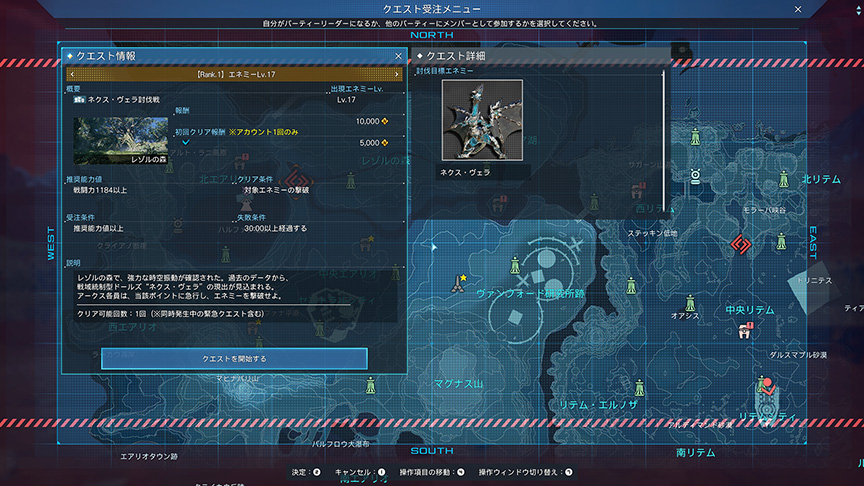 Urgent and Battledia Quests can now be initiated regardless of which region you are currently located in.
The game will support NVIDIA DLSS and AMD FSR 1.0 for players with compatible graphics cards. These options facilitate higher frame rates at max graphical settings while reducing the image processing load.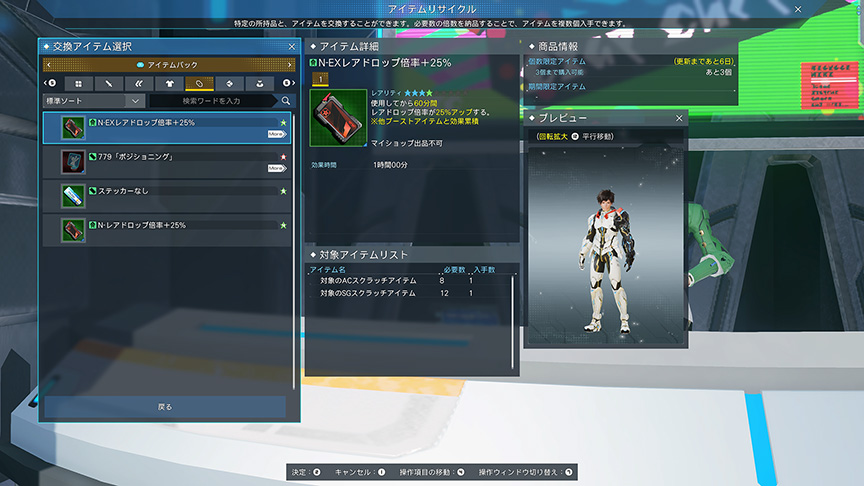 An "N-EX Rare Drop Rate +25%" booster has been added to the Item Recycle shop and has the added benefit of being stackable with other rare drop rate boosting items.
Sugary Sweets (AC Scratch)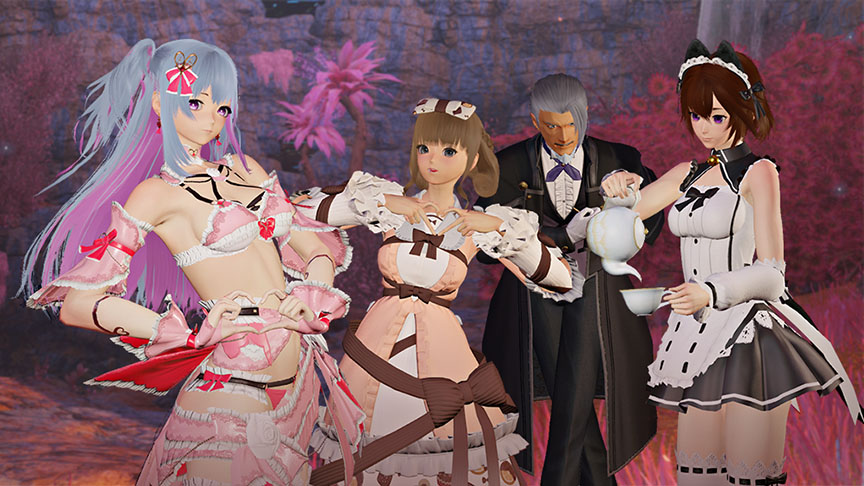 Serve up a piping hot cup of love and affection this Valentine's Day with new maid and butler uniforms!