11.16.2022
Autumn Event '22 – Part 2
New Field Races are on the way to the South Retem and West Kvaris regions.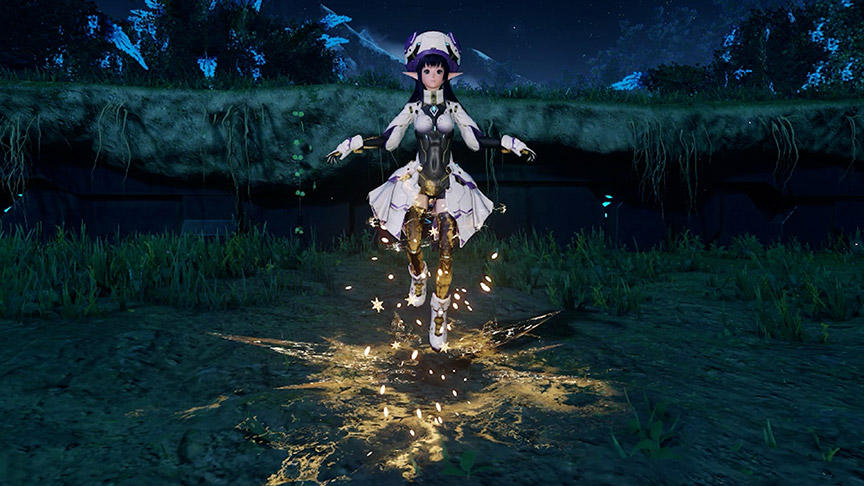 More wares have been added to the seasonal shop, including a golden color variation of the "Land: Frozen" motion and an untimely new Halloween stamp.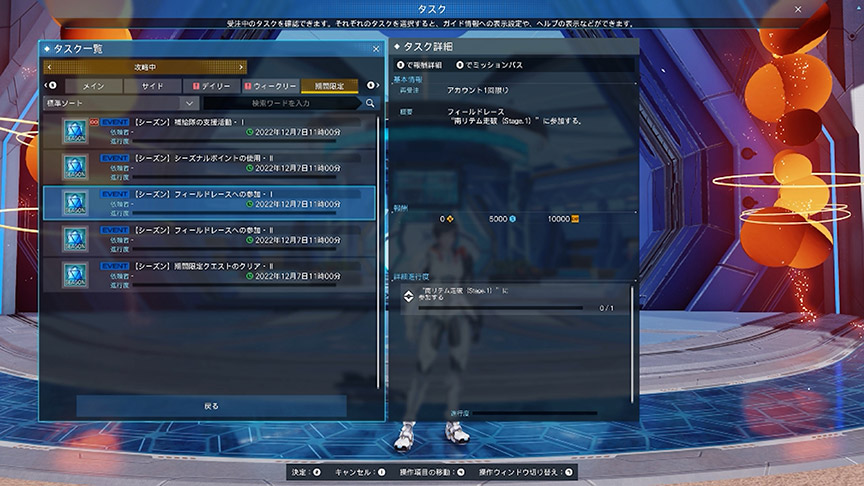 Load up on extra seasonal points with additional limited tasks.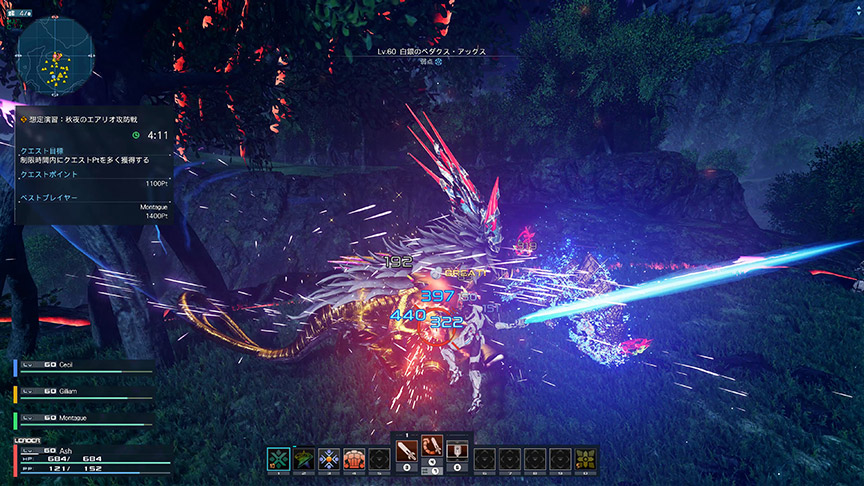 A new nighttime variation of the seasonal quest with a different set of enemies will become available.
Overlord Style (AC Scratch)
Clothing, voices, weapon camos, and more based on characters Ainz and Albedo from the Overlord anime will be introduced in a new collaboration scratch! Note that the costumes can't be recolored.
---
11.22.2022
Snug Style (AC Scratch)
Get comfy with loose overalls or armor up in a Rappy power suit and new CAST parts.
ARKS Record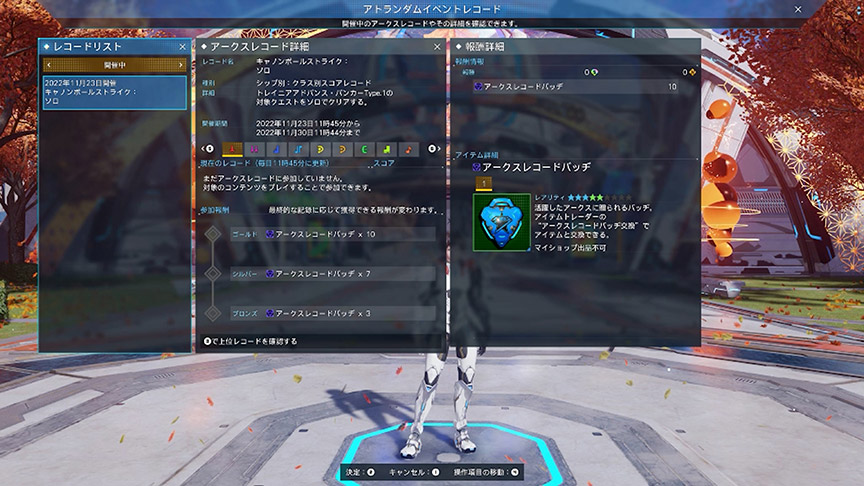 Shoot for the highest score as different classes in Cannonball Strike for the next ARKS Record on November 23rd ~ 30th.