Maintenance
NGS JP Maintenance
4/27/2022 @ 11:00 ~ 17:00 JST
PSO2es Maintenance
4/27/2022 @ 10:55 ~ 17:30
Level Up Your Character! Golden Week Campaign!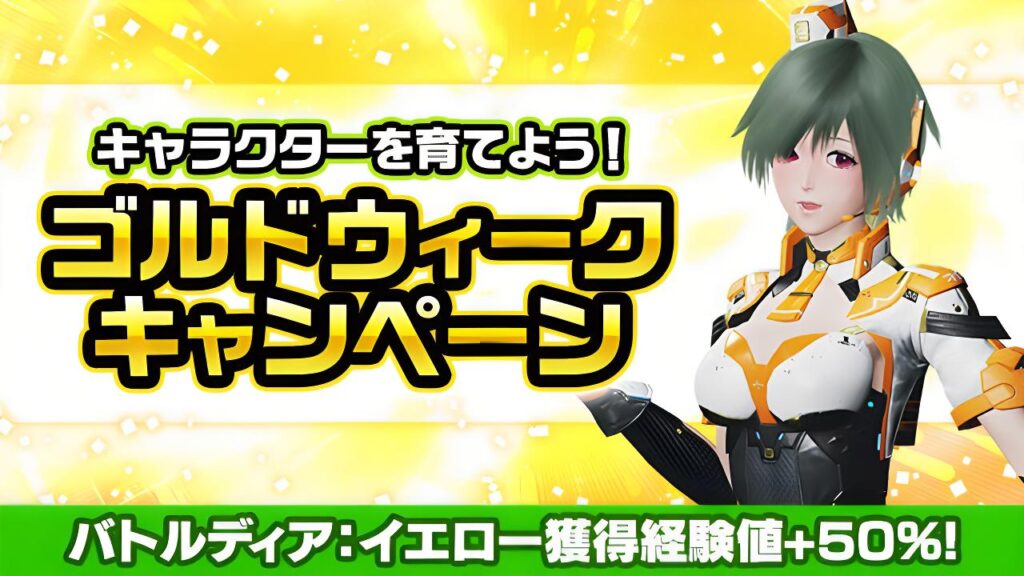 Battledia Aelio Troopers and Retem Troopers will experience an EXP Boost during the Golden Week Campaign. Within this quest you can also acquire a [Gold Prim Sword +20] & [Gold Prim Armor +20].
4.27.2022 ~ 05.11.2022
Boost Event
+50% EXP Boost for Battledia Yellow Aelio Troopers
+50% EXP Boost for Battledia Yellow Retem Troopers
Present Contents
Log into the game during the campaign to receive:
B Trigger / Aelio Yellow (x5)
B Trigger / Retem Yellow (x5)
Cosplay & Craft Contest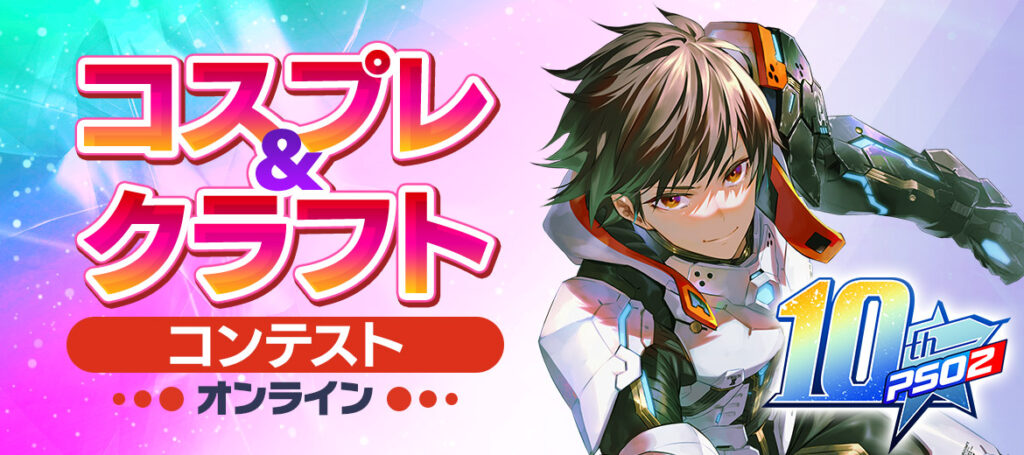 4.05.2022 ~ 07.25.2022
To celebrate PSO2's 10th Anniversary, Sega is holding a Cosplay and Craft Contest. This is your opportunity to cosplay as characters or create weapons, enemies, or other items from the Phantasy Star Series.
This is a joint event for both the Japanese and Global servers.
To participate, create a picture or a video of your [Cosplay] or [Craft] entry and tweet the hashtag:
Craft Contest:
Cosplay Contest:
Then on July 4th, you can submit your entry using the official form.
Item Design Contest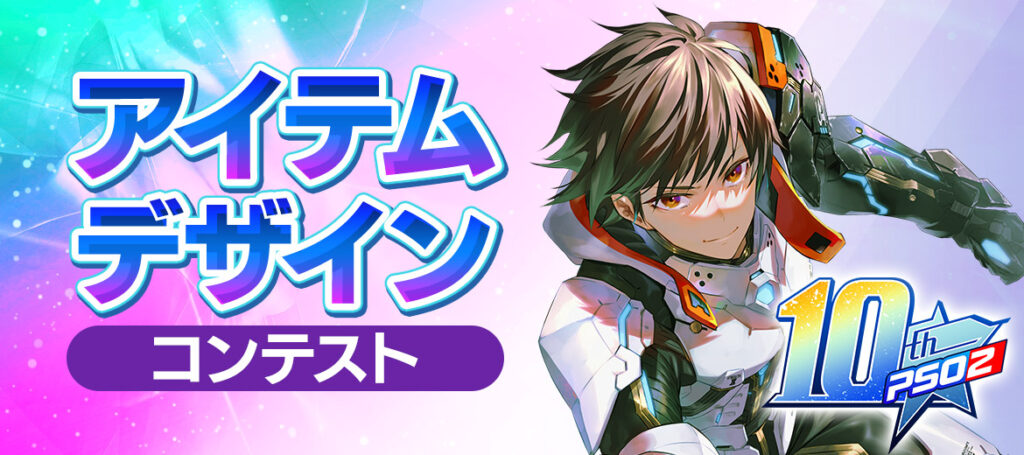 4.05.2022 ~ 05.11.2022
PSO2 is holding an Item Design contest in celebration of its 10th Anniversary. Winning entries will be transformed into in-game items. This time they'll be accepting submissions for Cast Parts!
The contest will be separated into two categories.
Costume Division
Accessory Division