Maintenance
Maintenance
1/26/2022 @ 11:00 ~ 17:00 JST
January 19th Update
Launcher: Version 07.00.11
Client: Ver.7.0301.4
Patch Size: 65 MB
PSO2es Maintenance
1/26/2022 @ 10:55 ~ 19:30
Roadmap & Upcoming Contents
There have been some changes to the roadmap, and some slight tidbits revealed for future content.
Nadereh's in-game Concert has been added to the Roadmap.
The Limited EQ in May was changed to a "Limited Quest."
Upcoming Content Tidbits
Summoner is now planned for the 2nd half of 2022.
Summoner will be somewhat different from its PSO2 version.
So far the class will not have the pet raising aspect like in PSO2.
They are still deciding on a name for the gunslash class.
They want to focus on adding Summoner and the gunslash class before thinking about adding other classes.
The Spring Emergency Quest can be played after the event is over through the use of Triggers.
The Triggers, however, will only be obtained during the event period.
You can obtain it by exchanging Seasonal Points.
The new region in June will have its own actions and gimmicks exclusive to that region.
The region will have a harsher environment than Retem and won't have as many inhabitants.
The My Room feature will have more functions than what it was like in PSO2.
They want to update it so that it fits with the current game.
More balance adjustments will be coming in April.
Winter Login Bonus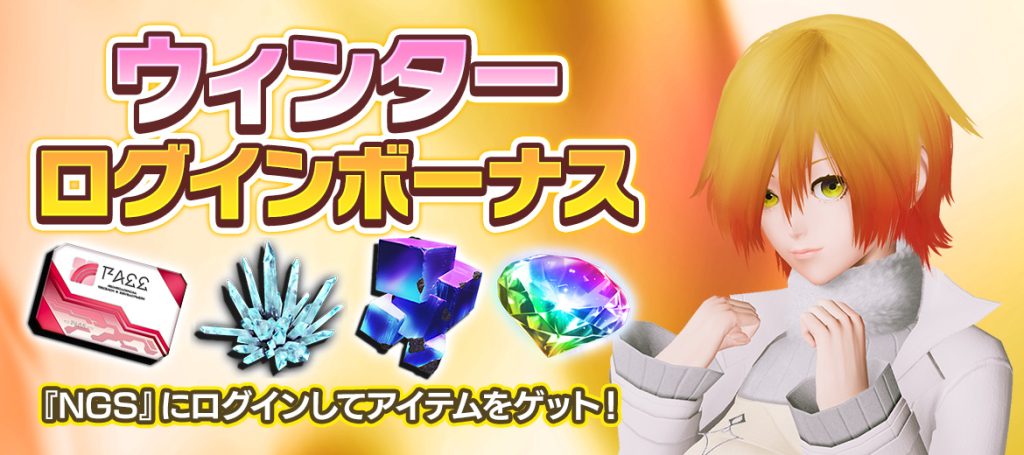 During the Winter Login Bonus, you'll receive items such as [Star Gems] and [Special Scratch Tickets], based on the number of days you log in during the period.
Add A Friend Campaign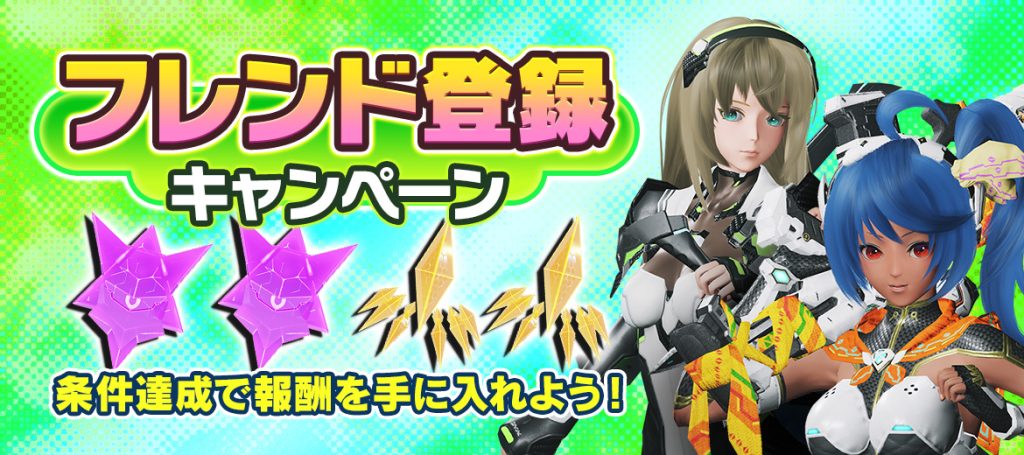 Complete the following Limited Tasks to receive Battledia Triggers.
| Task | Reward |
| --- | --- |
| Register 3 or More Players in your Friends List. | B. Trigger/Retem Yellow ×5 |
| Clear an EQ with one or more friends in the party. | B. Trigger/Retem Purple ×5 |
Winter Event Enemy Swap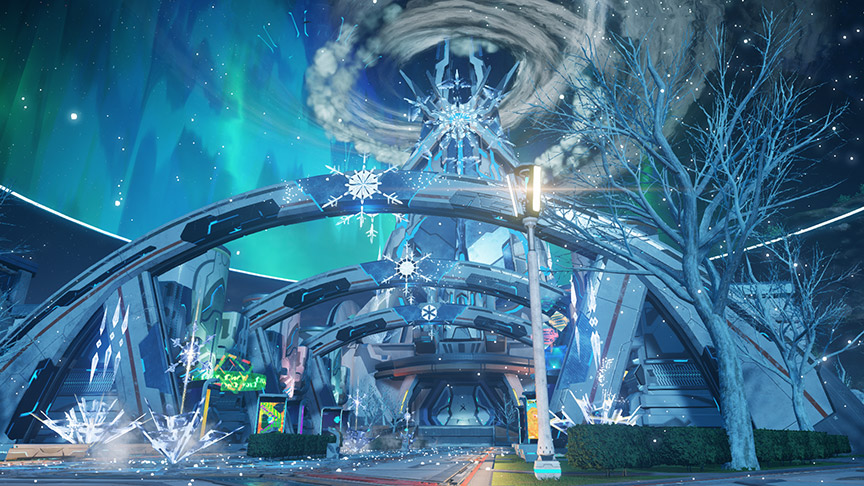 1.26.22 ~ 2.09.22
The following Dread Enemies will be swapped in these locations.
South Aelio
Battle Hardened: Daedal Axe will be replaced with Battle Hardened: El Discythe
West Retem
Battle Hardened: Fortes Laser will be replaced with Battle Hardened: Sand Nagrus
The following Gigantix will be swapped in these locations:
South Aelio
Despaired: Oruq will be replaced with Despaired: Nex Aelio
North Retem
Despaired: Sand Nagrus will be replaced with Despaired: Fortes Laser