10.5.2022
Level Cap: 65
The class level cap will be raised to 65! All classes will be rebalanced as well with buffs to Photon Blasts and more.
New Retem Ranks
Retem's combat sectors are due to receive a fourth rank, bringing level 60 enemies and new trials that have you cooperating with story characters. A PSE Burst is guaranteed after clearing one such trial with Aina & Manon.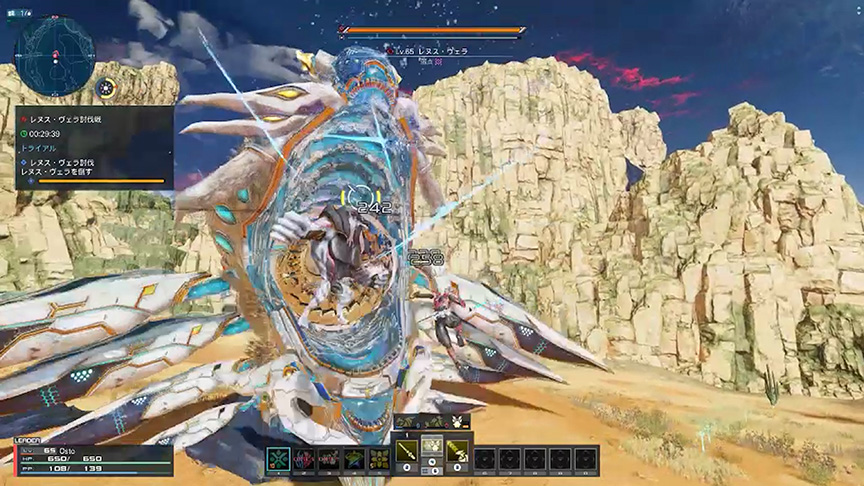 Retem's Urgent Quests will get new ranks with level 65 bosses. Trigger Quest versions will also be available, and triggers for them can be obtained from the Team Badge Shop.
The "Retem Devastators" Purple Battledia quest will also gain a new rank. The Gigantix fought within will be level 69, as will all encountered in the field henceforth.
PSE Burst f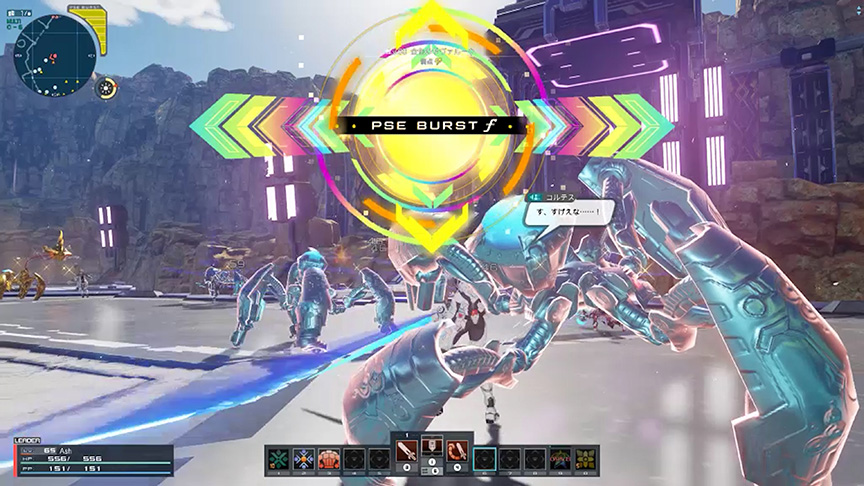 When playing on the new Retem ranks, a PSE Burst may transform into a PSE Burst Forte that spawns only gold and Megalotix enemies. PSE Burst Encores can now occur on all ranks, and the PSE Gauge will no longer dip below Level 2 once it has been reached.
Obsodia Weapons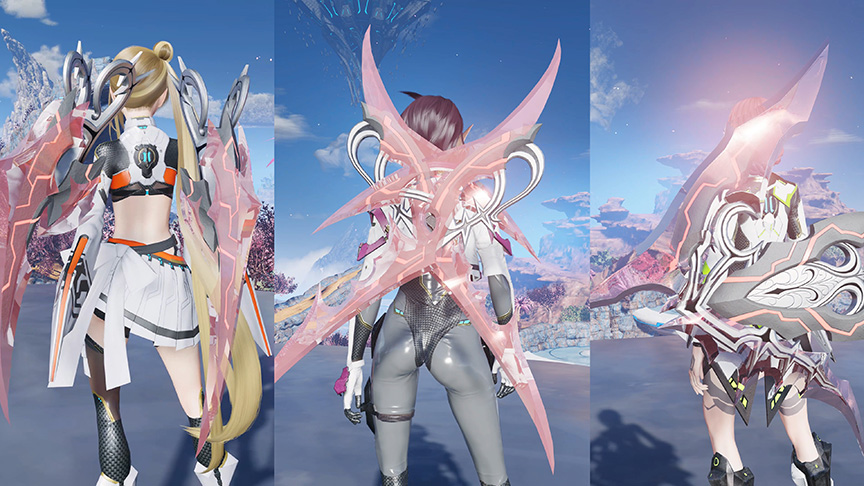 Enhanced enemies will drop better loot across the board, including the new ★7 Obsodia weapon series.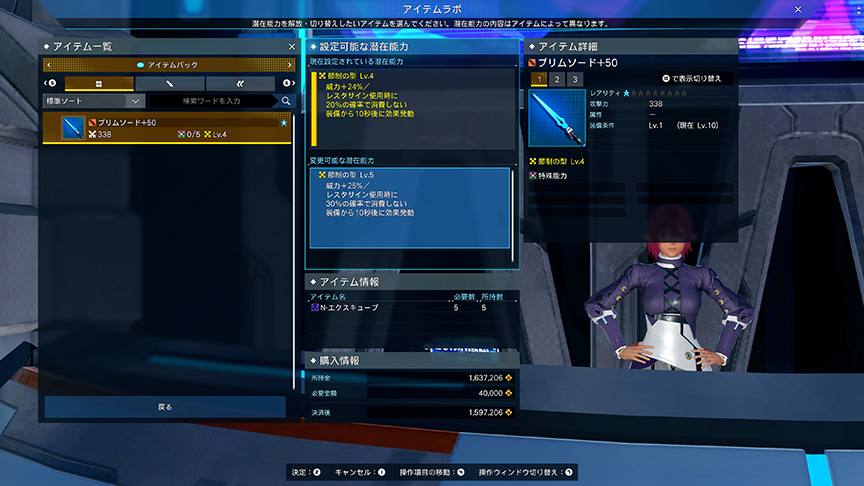 Equipment of ★1-6 rarity can be enhanced to +60 and their potential can be raised to Lv.5.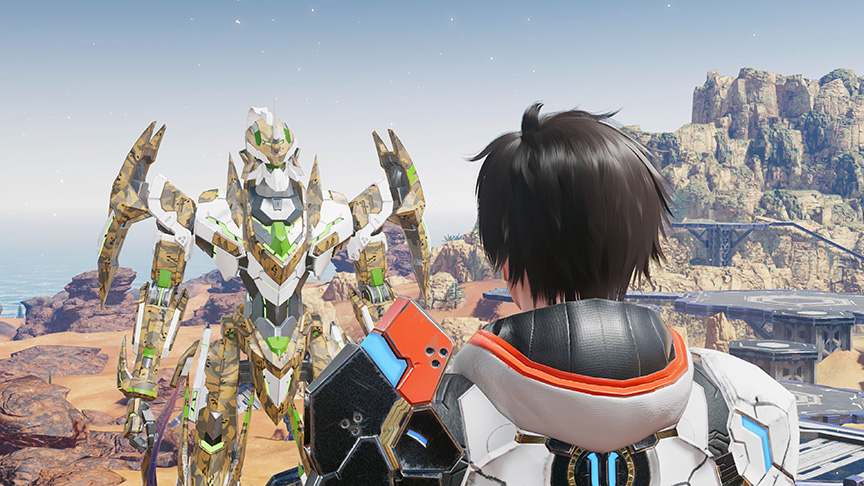 Characters from Retem and Kvaris will be featured in new Short Episodes.
Misc Additions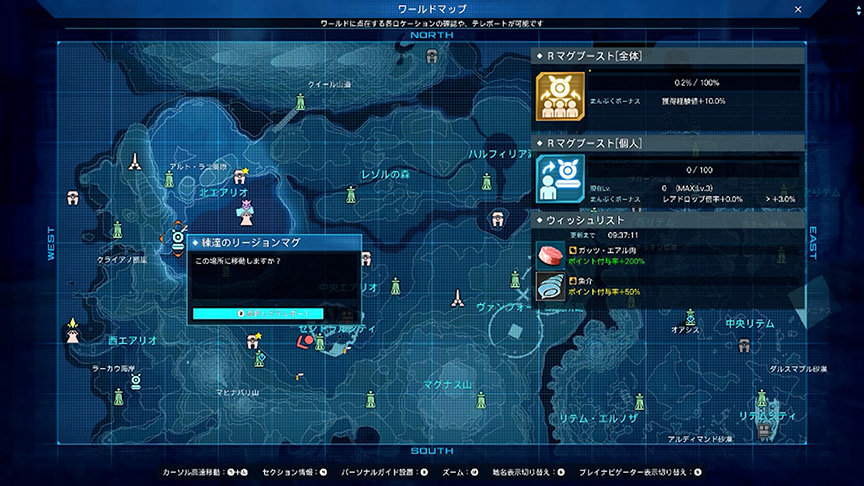 Region Mags can now be fast traveled to from the world map.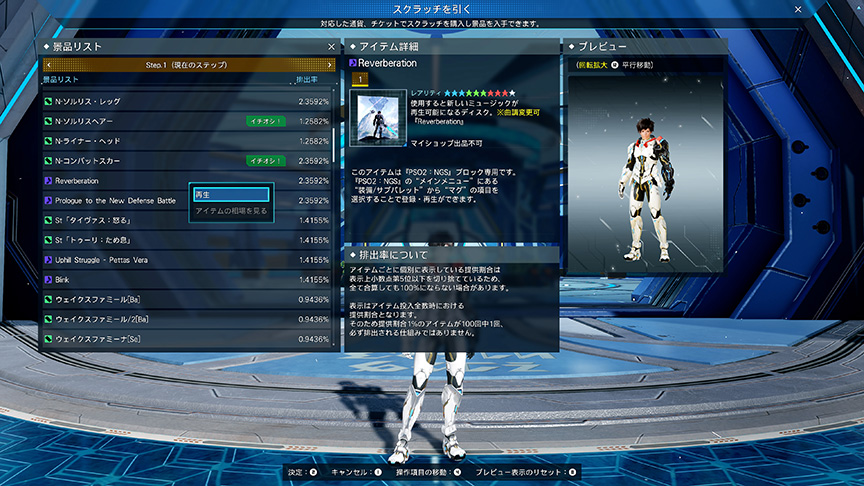 An audio sample of Music Discs can be played from the My Shop and Scratch Lineups.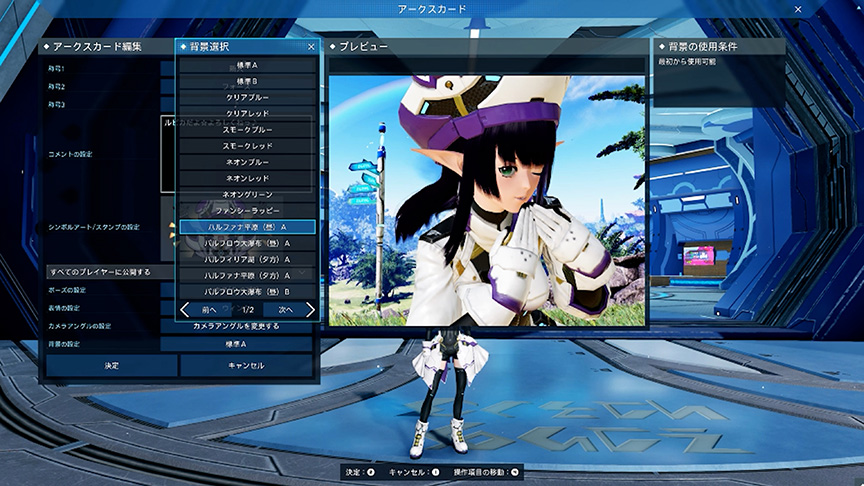 Your ARKS Card photo can be further customized with vertical camera rotation and new unlockable backdrops. Lydia, a member of the ARKS Support staff, will teach players all about the ARKS Card with a new task.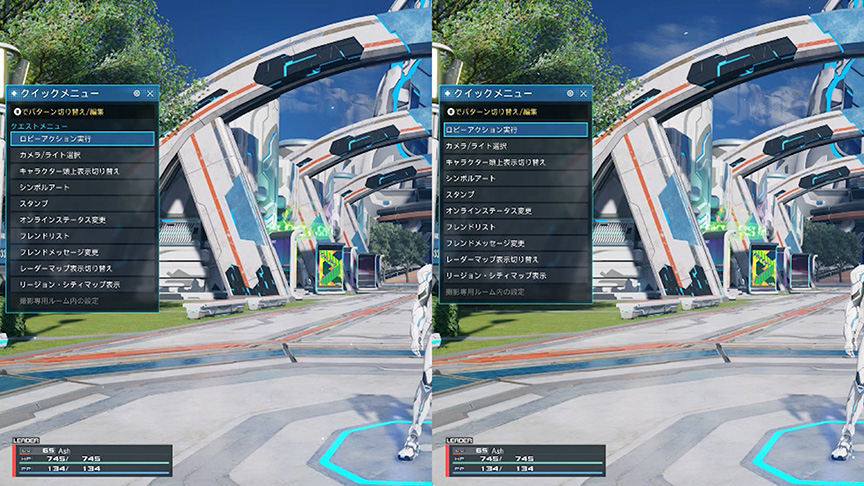 Quick Menu categories can be hidden with a new customization option.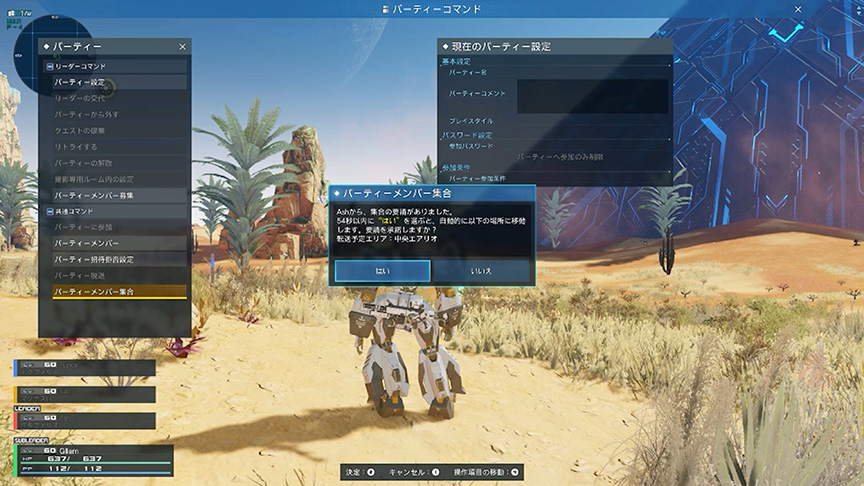 An option to gather your party in the same room and location has been added to the Ryuker Device.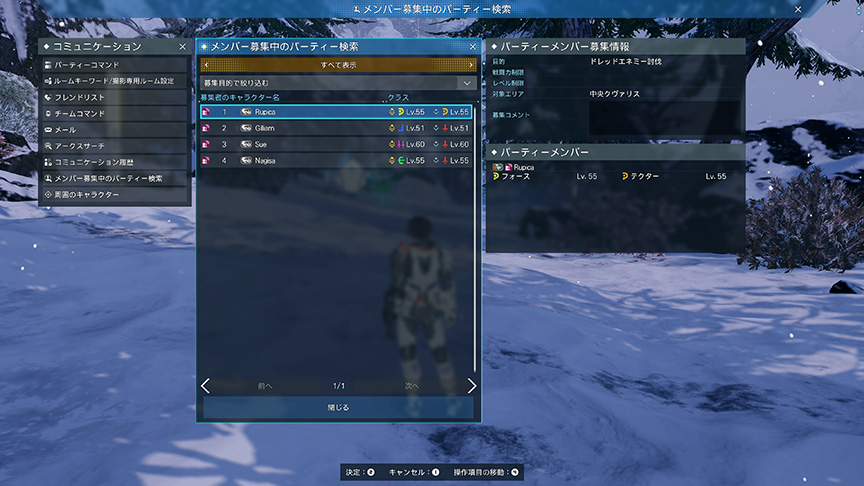 The Recruiting Parties search has been expanded to include all sectors within a block.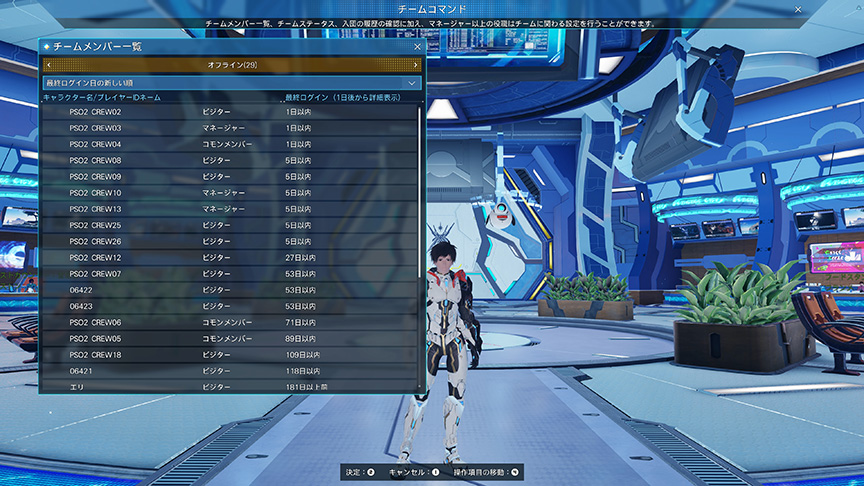 Check how long its been since your team members logged in.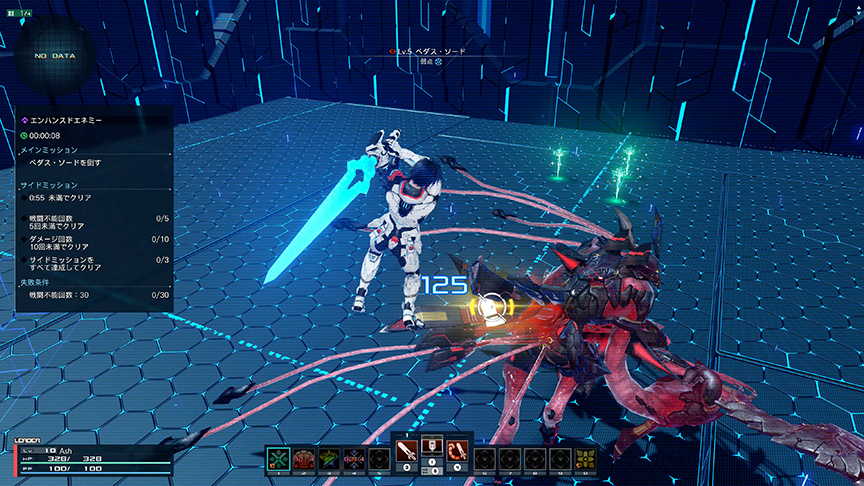 A new lock-on setting allows you to prioritize targeting enemy weak points in the direction you're facing.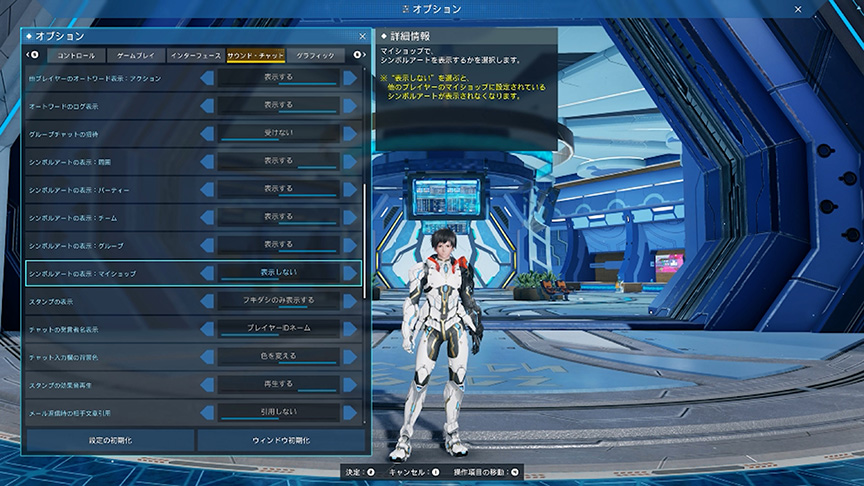 Symbol Art can be hidden from appearing in the player shops.
Character Motion Correction can be disabled in the game settings to prevent your character's legs from bending on uneven terrain.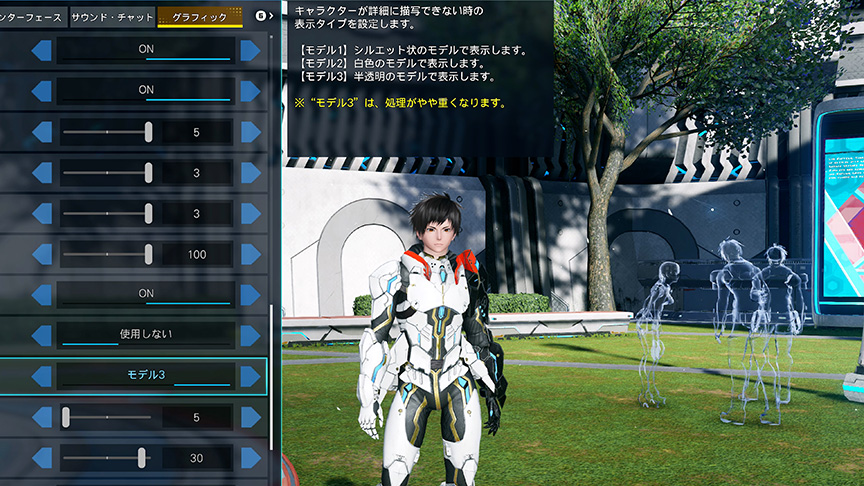 The silhouette of character models that haven't fully loaded can be toggled between the recently added black, the classic white, or a new translucent design.
Melty Blood Style (AC Scratch)
New cosmetics are on the way in collaboration with Type-Moon's 2D fighter, Melty Blood: Type Lumina!
---
10.12.2022
New Kvaris Ranks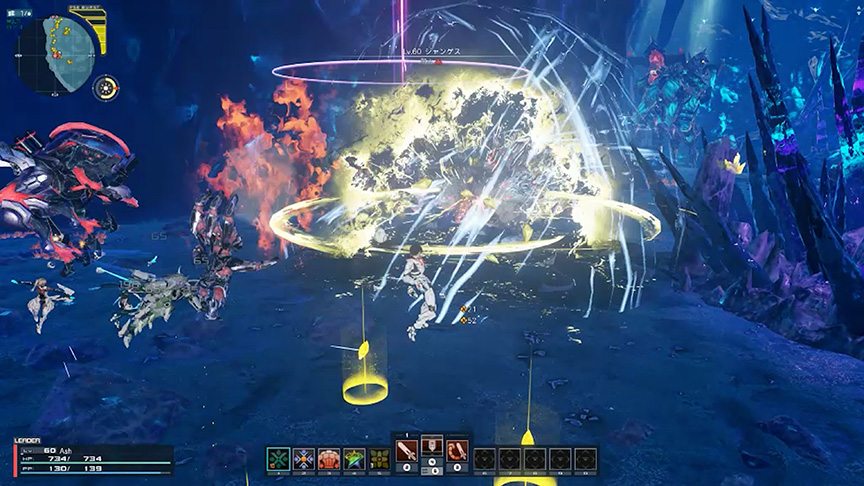 A wave of higher ranks is coming to Kvaris content, including its combat sectors, Urgent Quests, and the "Kvaris Devastators" Purple Battledia quest.
Refined Form 7 (SG Scratch)
Another set of popular PSO2 costumes will be remade for NGS and released via a new SG Scratch.
ARKS Record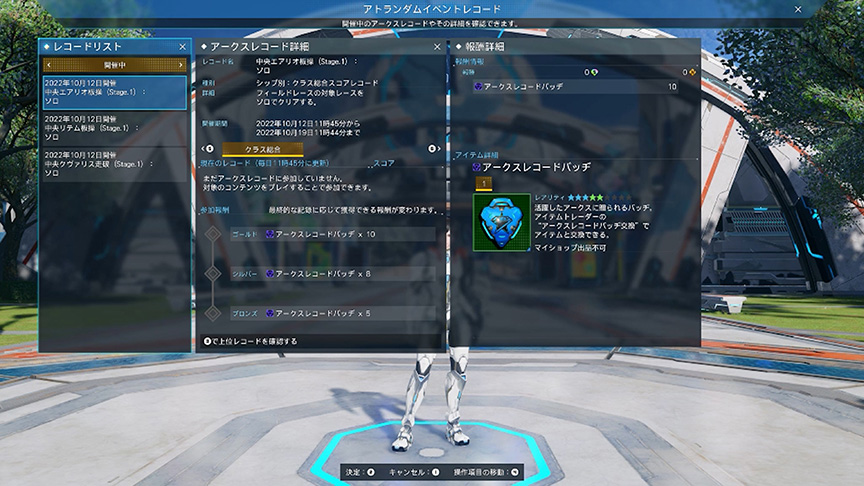 A new ARKS Record will run from October 12th ~ 19th and targets the following Field Races:
Central Aelio Board: Stage 1
Central Retem Board: Stage 1
Central Kvaris Dash: Stage 1
Mission Pass – Season 13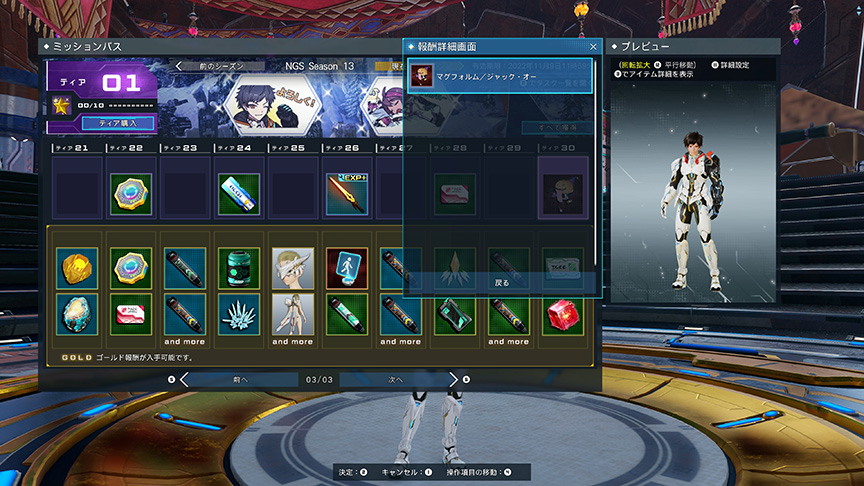 The next Mission Pass contains another eclectic trio of accessories, a Halloween-themed Mag Form, and a new, more revealing version of Riz/Mura's outfit that ditches the unitard.