3.9.2022
Spring '22 Event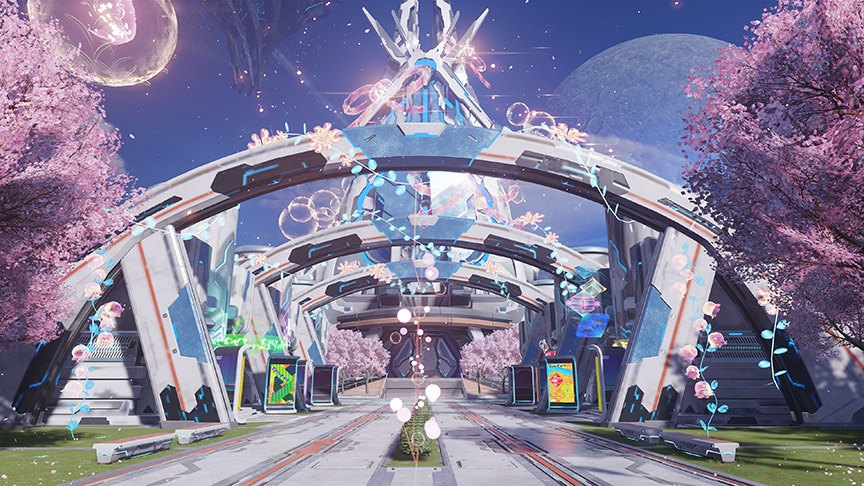 Spring is in the air, and Halpha is awash in the pink splendor of blooming cherry blossoms! Use the Mag Sonar to detect Mischief Symbols spread across the fields of Aelio and Retem.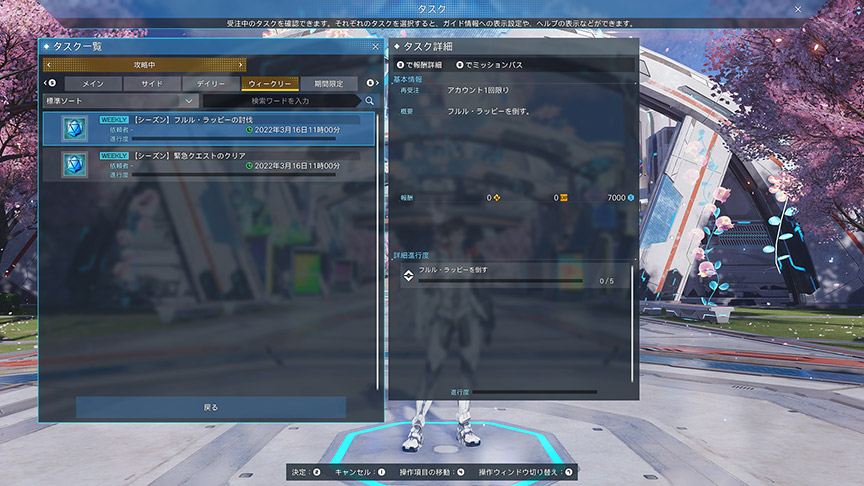 New seasonal daily and weekly tasks will be available, including a sequential series of tasks that will automatically be accepted one after another (à la Ronaldine's).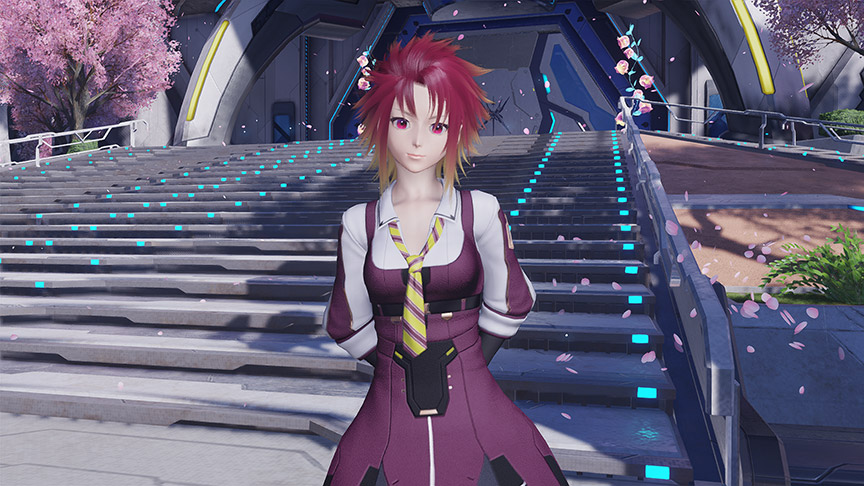 Xitre, a member of the ARKS Logistical Support team, will guide players during the event.
The Seasonal Points Shop is full of items that are sure to put a spring in your step! Also, there will no longer be a cap on the amount of seasonal points you can earn.
Spring Urgent Quest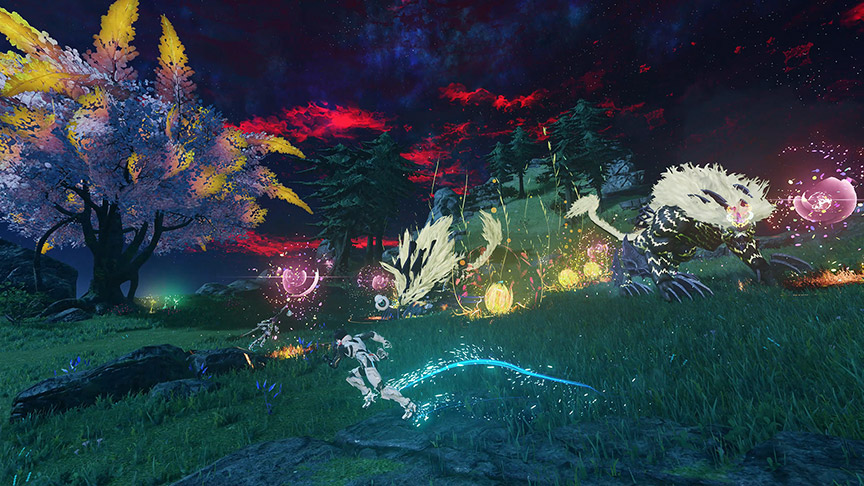 A new Urgent Quest sees West Aelio teeming with ALTERS and FORMERS! Proto Punisher explosives can be found on the field and used to your advantage to damage groups of enemies. A Thunder Banther and Banshee duo will strike during the finale with special spring-themed attacks.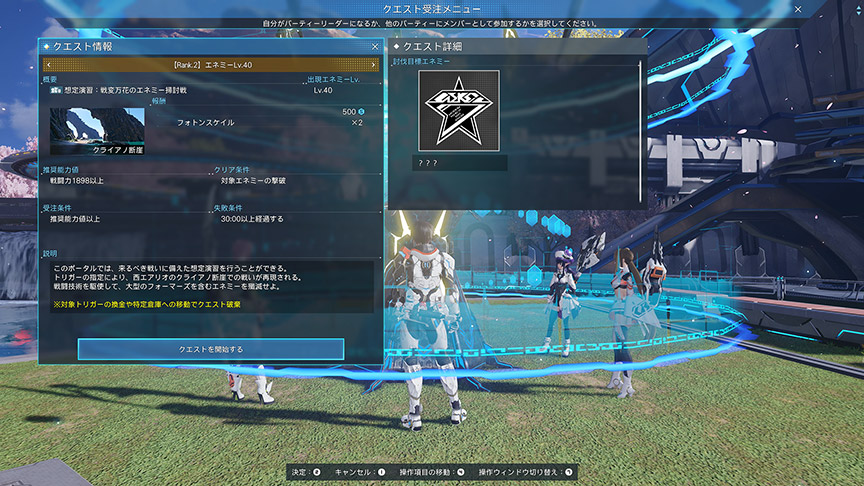 A new limited quest can be accepted from the Blue Portal: Variable for the duration of the event. You'll need five "B-Trigger/Spring '22," which can be collected from tasks, seasonal enemies, and the points shop.
Seasonal enemies weak to light will appear throughout Halpha, denoted by an emblem above their heads. Fleur Rappies have sprung forward for the season, adorned with colorful floral accessories.
Light Weapons
Irradiate your foes with the "Lumera" series of ★5 weapons. Affix them with the "Light Weaker" ability to do even more damage to enemies weak to light.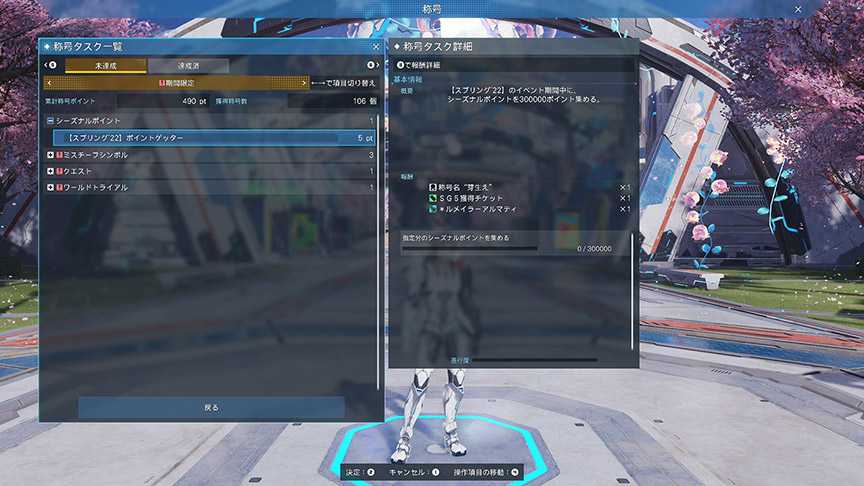 Obtain 300,000 seasonal points during the event to earn the "Sprout" title and "*Lumera Armati" camo.
Bright Eminence (AC Scratch)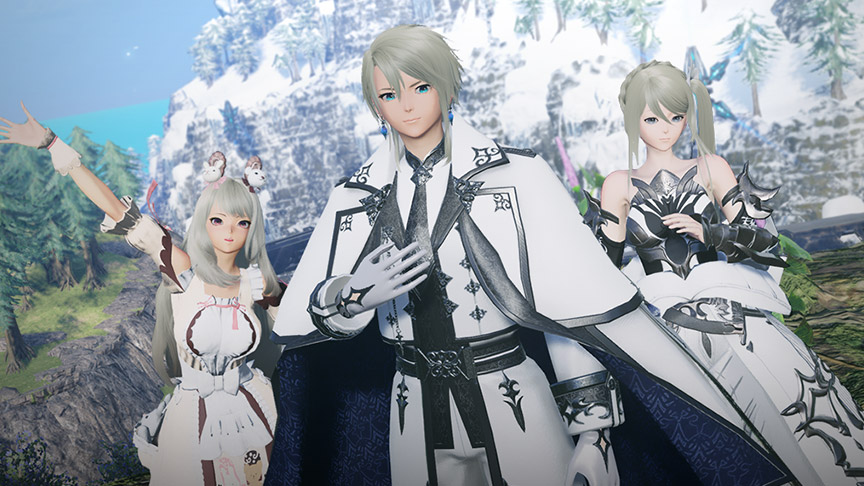 Don radiant regalia befitting royalty and celebrate White Day with complementary accessories!
Spring '22 Special Scratch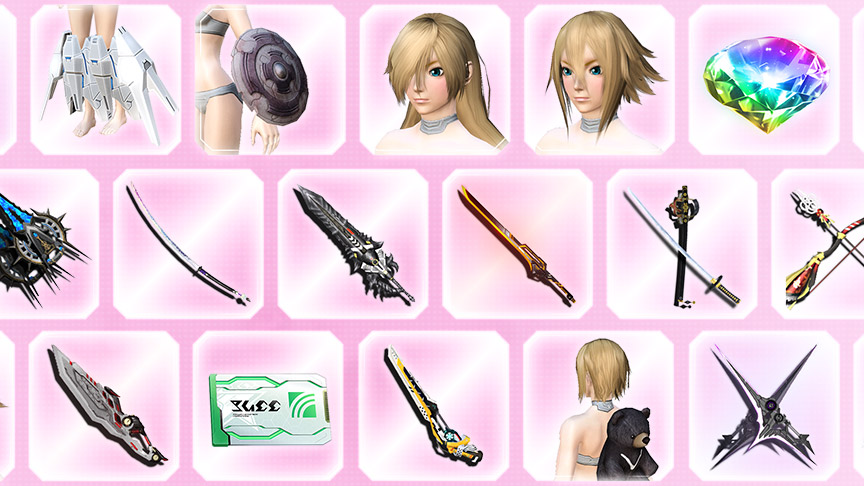 A new Special Scratch exclusive to the Spring event will be available, containing new weapon camos and hard-to-get items from PSO2. Some of these items will be added to the regular Special Scratch lineup after the event, but they'll be harder to obtain.