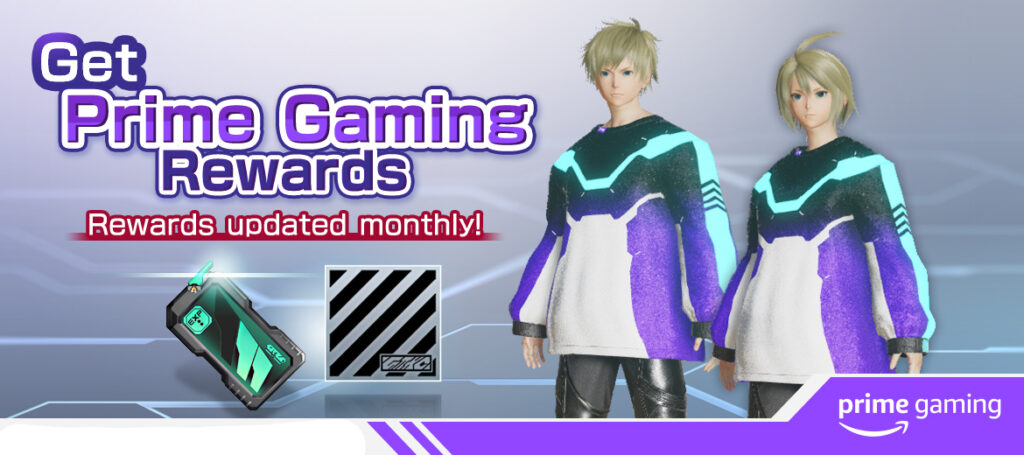 The Global version of PSO2 NGS has teamed up with Amazon to provide monthly rewards through their Prime Gaming service! You'll need to be a current Amazon Prime subscriber to be eligible.
Reward Pack Contents
Prime Gaming Special Pack
Basic Top T1 [Ou]
Basic Top T2 [Ou]
Striped Sticker
N-EX EXP Earned +50% (x5)
September 2022 Pack
243: Watermelon Split
AIS Vega Thruster
Rappy Facemask
August 2022 Pack [No Longer Available]
Wing Stabilizers
125: Fishing
Rappy-Shaped Fritters
Linking Your Account
You may now claim your rewards through the Prime Gaming page for New Genesis and redeem them in-game through the campaign rewards menu.