11.10.2021
Halloween Event (Part 2)
The second half of the Halloween event comes with additional daily and limited tasks to complete. Seasonal enemies will begin appearing in the Mt. Magnus and Vanford Laboratory areas.
The Seasonal Points Exchange Shop has been updated with new stock, including the Mushroom Earrings accessory and Soul-type ability capsules.
NGS Mission Pass – Season 2
The second Mission Pass arrives with a wide array of prizes up for grabs, such as new accessories, stamps, default costume color variations, and the highly coveted 3-day Shop Pass.
Medical Masters (AC Scratch)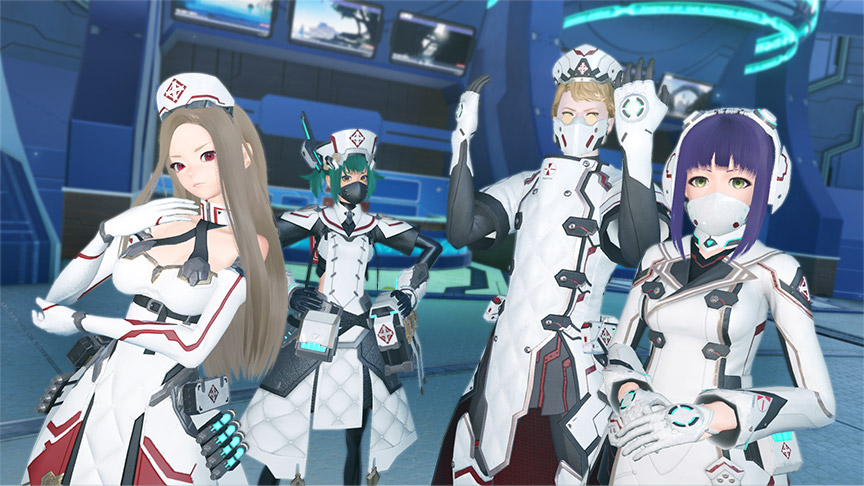 Take the Hippocratic Oath and keep Halpha's population healthy in sickening sci-fi medical wear.
Mystic Revelry (AC Scratch)
11.24.2021
Revel in nature's splendor with fantastical garments themed after birds, butterflies, and goldfish.
Oracle Renew Revival (AC Scratch)
12.1.2021
PSO2's fifth and final Oracle Renew scratch, containing updated versions of outfits worn by Echo, Theo, Ulc, and Quna, will be re-released in New Genesis!