Regular Maintenance
NGS Maintenance
05/31/2023 @ 11:00 ~ 17:00
What We Getting Tonight?
The Final Update for NGS Ver.1
Revival AC Scratch: Rewind Collection May '23
A 「TOP SECRET」 Special Login Gift
Limited Quest Boost
Regarding AC Support Item Selection
On June 14th, [AC Support Item Selection Jun '23] will be released. The scratch contains useful items to support your adventure including the new [Eddi] Special Abilities, an advanced version of the [Addi] Special Abilities.
[Eddi] Special Abilities and [Addi] Special Abilities are of the same type of Ability.
Sale Period
June 14th ~ June 28th (Between Maintenances)
Pricing
Regarding The Transition of SG Tickets to SG Direct Deposits
When Star Gems are distributed through Campaigns, etc., they are normally given out as [SG Tickets]. However, after the May 17th update, they will gradually shift over to a system of directly depositing Star Gems when you receive them. You can still continue to use the [SG Tickets] you already have.
Regarding Short Episodes
A new story chapter will be released as part of the June 7th update. When you start this new chapter, uncompleted [Side Tasks] from Side Stories will be placed into a completed state. In addition, unviewed Short Episodes will be placed into a viewed state.
Side Stories that have been treated as "viewed" and Short Episodes that are not yet viewed, can still be accessed from the Quest Counter. Story Quests, that have yet to be completed but are treated as if they were "viewed," can have their rewards earned through clearing orders from the Quest Counter.
ARKS Cash Super Sale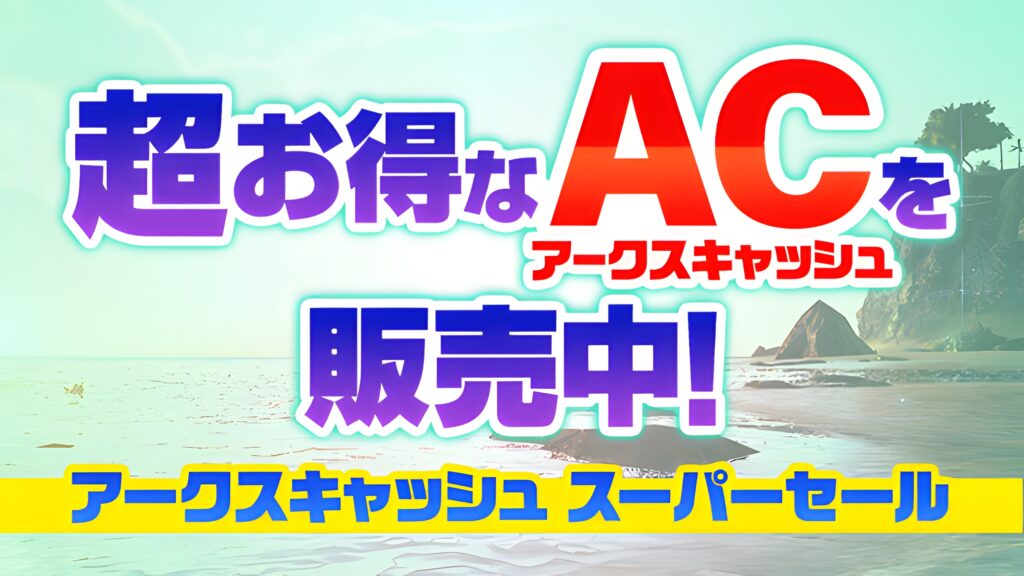 5.31.2023 ~ 6.28.2023
A sale of discounted AC can be purchased from SEGA ID Store, Nintendo eShop, or the PlayStation store!
| Contents | Price | Limit |
| --- | --- | --- |
| 2,200AC | 1000 Yen | Once per store |
Purchasing from PSO2es, Line Pay, or Merpay does not qualify for this campaign.
Links
2nd Anniversary Campaign [Part 3]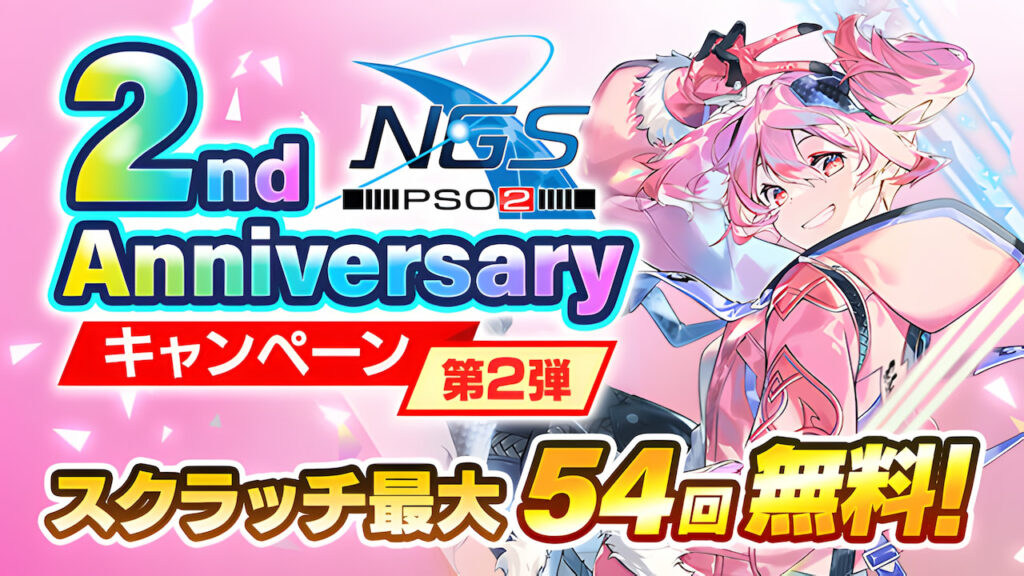 Various campaigns will be held to commemorate the Second Anniversary of PSO2: New Genesis!
Part Two of the campaign delivers rewards for AC Scratch, Boost Campaigns, and more!
2nd Anniversary Commemorative Boost
5.31.2023 ~ 6.07.2023
The limited-quest Dazzling Chaos Suppression Op '23 will experience the following boosts:
Rare Drop Rate +50%
Seasonal Point Boost +50%
2nd Anniversary Special Gift
5.31.2023 ~ 6.14.2023
Log into the game during the above period to receive a special gift.
The gift won't be announced until the start of the campaign.
Limited Time Login Bonus
5.24.2023 ~ 6.14.2023
Limited Time Login Bonus
[Photon Chunk IIA] and [Photon Chunk IIB] and [NGS 2nd SP Scratch Ticket]
Get Two Special AC Scratch Tickets A Day
5.11.2023 ~ 6.07.2023
You can receive the [Ticket Version] of the "2nd Anniv Thankful Revival Scratch" up to two times a day. Meeting the conditions for the campaign can net you up to 54 tickets during the campaign period.
| | |
| --- | --- |
| Condition 1 | Login with a Battle Power of 1682+ |
| Condition 2 | Clear 4 Daily Tasks |
The [Ticket Version] has the same prize list of the 2nd Anniv Thankful AC Scratch. This is your chance to gather items released previously in PSO2 Classic.
NGS Character Election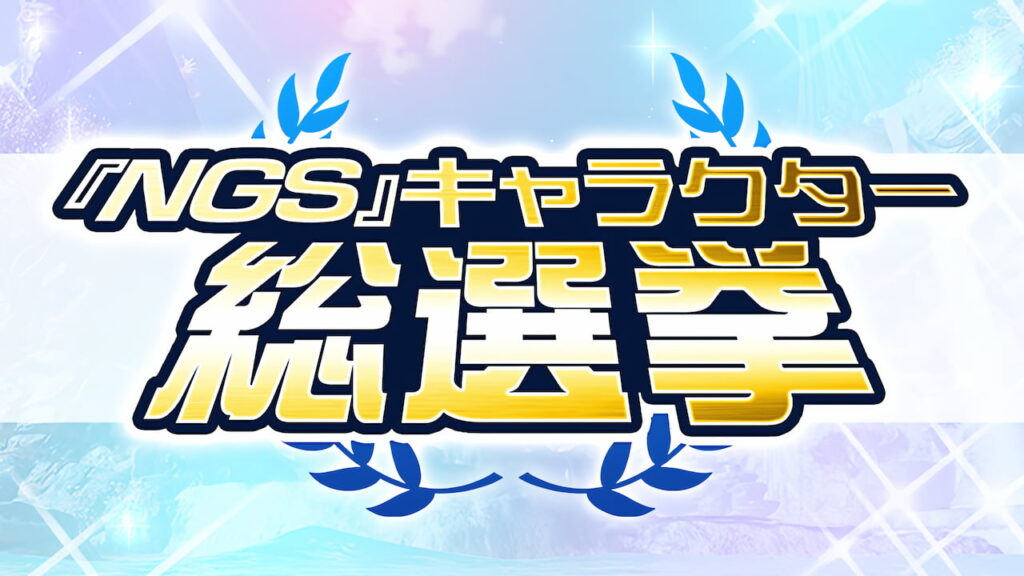 5.10.2023 ~ 6.07.2023 @11:00 JST
NGS is hosting a character election to commemorate the release of Chapter 5 of the Main Story!
Now you can vote for your favorite main or side story character from New Genesis. The character with the most votes will have an in-game item themed after them. Please note that each player can only vote once during the election period.
Voting Pages
Story Clear Campaign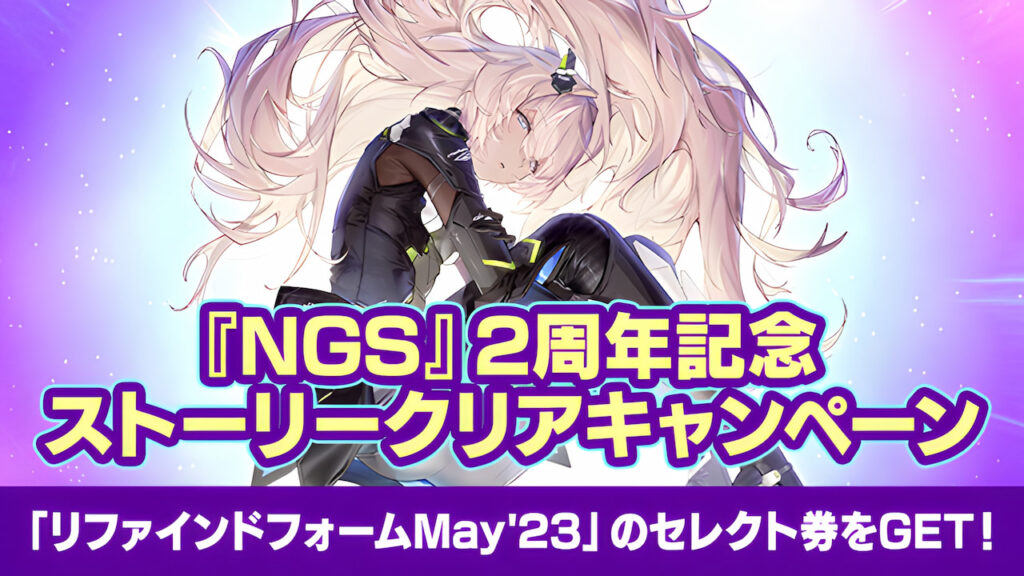 Progress through the Main Story to receive luxurious rewards such as EXP and SG Scratch Select Tickets.
5.10.2023 ~ 6.07.2023
During the campaign period, you can earn large amounts of EXP by progressing through the Main Story, and through these limited tasks, you can also earn an SG Scratch Selection Ticket that can be exchanged with a prize of your choice from the [Refined Form May'23] SG Scratch releasing on May 17th, by completing Chapter 5's [Report to Garoa].
Team Up Campaign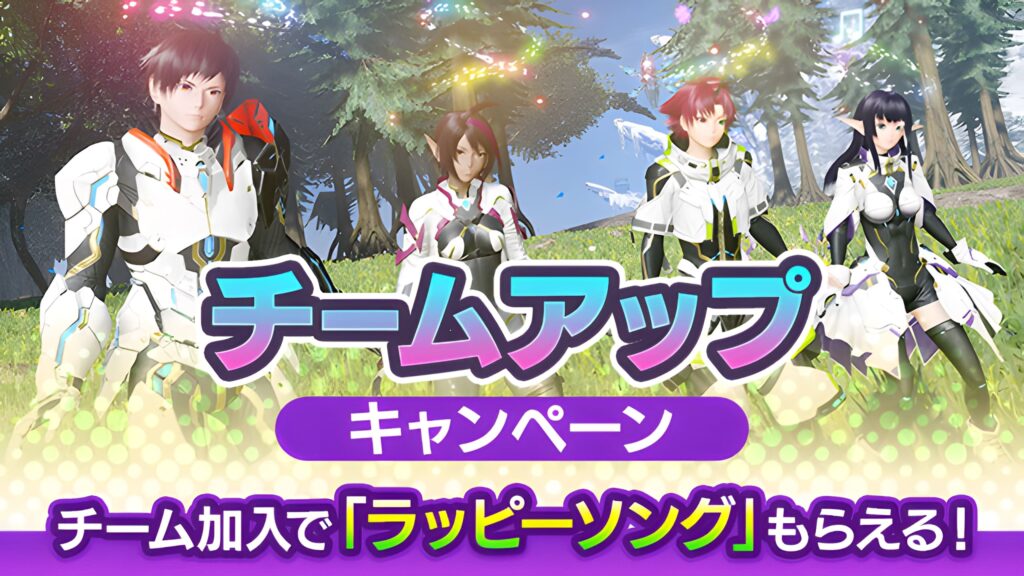 4.05.2023 ~ 6.07.2023
During the campaign period, being a member of a Team will net you Rappy Song accessory! Additionally, completing the Limited Tasks will reward [N-Color Change Pass] and Star Gems!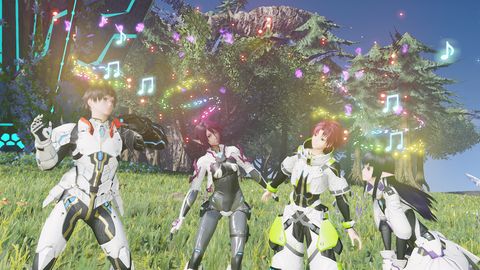 Get Ready For Slayer Campaign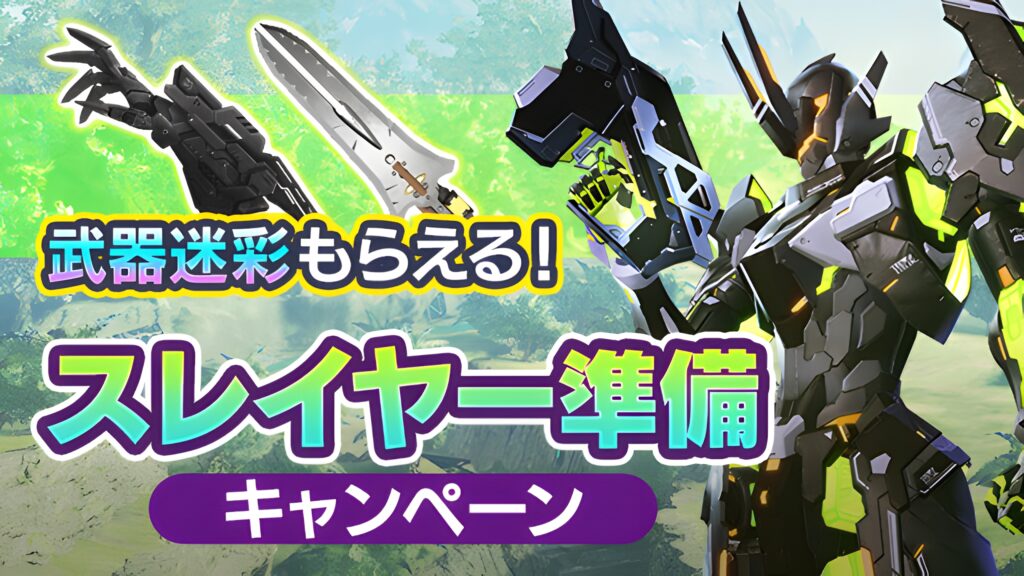 Slayer Preparation Special Emblems Exchange Shop
Trade in [Slayer Preparation Special Emblems] at the Item Trader in each region.
4.05.2023 ~ 6.07.2023
Item
Req
「*Curio Talon Schneider 」×1
2
「*Relic Axeon CV」×1
2
「Trunkle Slash +50」×1
※Preset Ability :Fixa Attack Lv.1
5
「Seigain Slash +50」×1
※Preset Ability :Fixa Attack Lv.1
5
「Crystia Slash +50」×1
※Preset Ability :Fixa Attack Lv.1
5
「Rugged Slash +50」×1
※Preset Ability :Fixa Attack Lv.1
5
「Sechstyl Slash +50」×1
※Preset Ability :Fixa Attack Lv.1
3
「Cinquem Slash +50」×1
※Preset Ability :Fixa Attack Lv.1
3
「Evolcoat Slash +50」×1
※Preset Ability :Fixa Attack Lv.1
2
「*Trunkle Armati 」×1
2
「*Seigain Armati 」×1
2
「*Crystia Armati 」×1
2
「Special Scratch Ticket」×10
1
「N-EXCube 」×5
1
「Arms Refiner 」×4

1
「Arms Refiner Ⅱ」×2
2
「Slayer Preparation Special Emblems」×2
*Curio Talon Schneider ×1
OR
*Relic Axeon CV ×1
Special Abilities
Item
Special Ability
「Trunkle Slash +50」
「Crystia Slash +50」
「Rugged Slash +50」
「Sechstyl Slash +50」
「Cinquem Slash +50」
「Evolcoat Slash +50」
Doldora Soul Ⅳ
Shoot Ⅳ
Alz Secrete Ⅳ
Ability Ⅳ
Triable
「Seigain Slash +50」
Ice Weaker Ⅱ
Doldora Soul Ⅳ
Shoot Ⅳ
Alz Secrete Ⅳ
Ability Ⅳ