~ January 10th, 2018 ~
The Beckoning Woods (Limited Quest)

Influenced by the Ephemeral, an Enchanted Forest suddenly materializes in Omega. Demons and Darkers alike wander the woods, waiting for players to prey upon. On rare occasions you'll discover a different route, offering increased rewards and challenge by way of escalated enemy numbers.
Cut a path through the forest and reach the castle to battle Omega Hunar and rescue Harriet!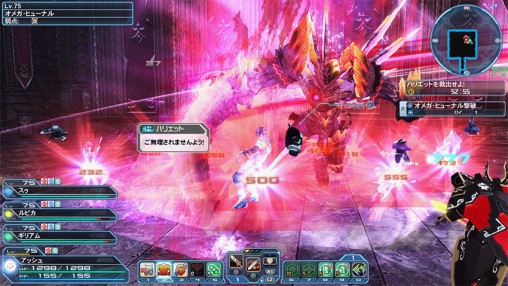 A quest trigger will be available, delivering more difficulty and harsh restrictions. The triggered version will only support up to four participants. Added failure conditions include a time limit and a maximum of nine incapacitations. The quest will otherwise remain unchanged, and you will be rewarded handsomely for tackling such a challenge. In addition, you can turn your unwanted trigger into profits by putting this quest up for sale through the Player Shop.
NT versions of the Japanese-style weapons will make their debut within this limited quest.
Small-Scale Crating Items
The SG Treasure Shop will begin selling smaller variations of the Crafting Room Items. Since they're produced at a smaller size, they'll require less placement costs than the usual models.
Web Panel Event
The annual ARKS New Year Carnival event returns for another round of prizes hidden behind numerous panels listed on the official website. Players can earn points collectively by acquiring [Weapons Badge 2018] through the quests that qualify for the event.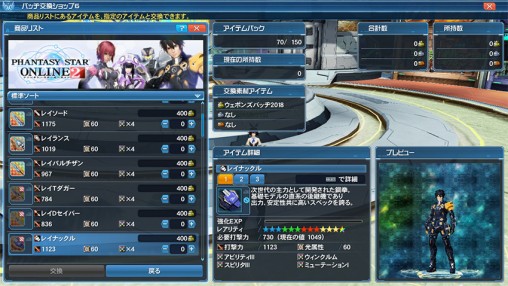 Xie (New Year Carnival 2018) will not only distribute client orders, but also host a shop stocked with lobby actions, accessories, and even Ray weapons and units!
Brave Cavalier (AC Scratch)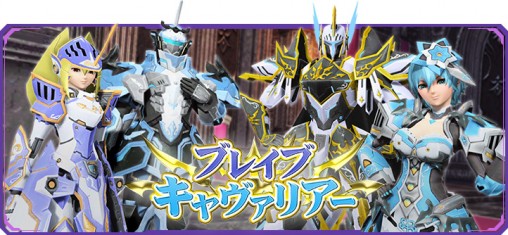 Valiantly trod forth into the theater of battle equipped with more knight themed layered wear and CAST parts! Feast your eyes on the striking visage of the backless knit sweater, available for both male and female characters.