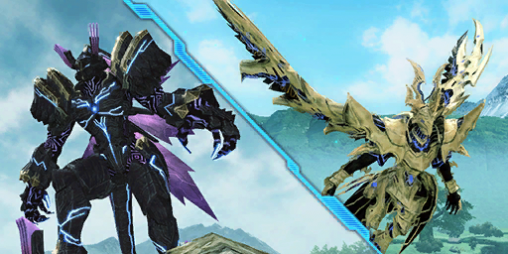 Elder Form
Dark Blast [Elder] Unlocking Condition A
Clear Episode 5 Story Quest Chapter 2
Dark Blast [Elder] Unlocking Condition B
Defeat Lv. 70+ Omega Hunar (オメガ・ヒューナル)
Loser Form
Dark Blast [Loser] Unlocking Condition A
Clear Episode 5 Story Quest Chapter 3
Dark Blast [Loser] Unlocking Condition B
Clear [Incarnation of Knowledge] on SH+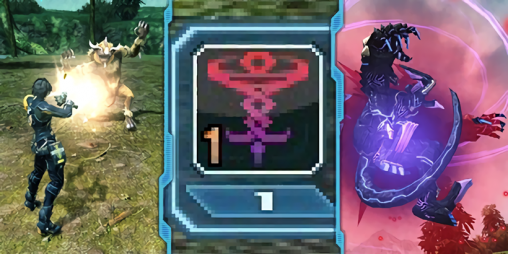 Dark Blast Gauge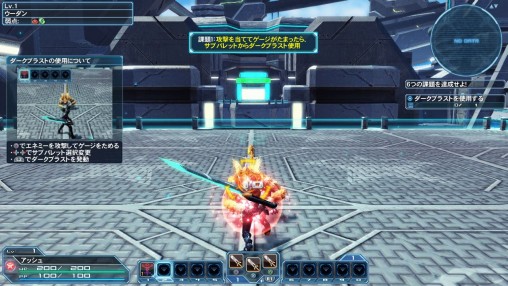 Inflicting damage to enemies will increase the gauge, but the rate of which it increases will depend on several factors:
About every 5%, the gauge will go on a short cooldown.
The gauge will fill faster as the quest lasts longer.
Inflicting damage to bosses will fill the gauge less than usual.
Activating Dark Blast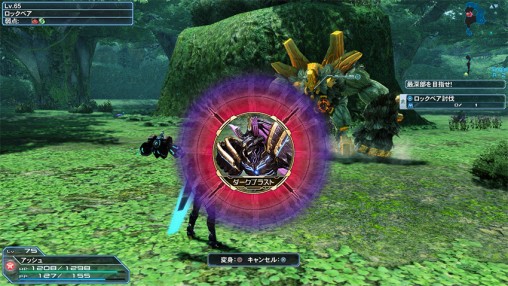 Unleash the power of Dark Falz and transform with the Dark Blast ability. This unique feature gives you increased strength and stamina to stamp out any enemy forces in your path. Dark Blast can only be used once per quest.
Leveling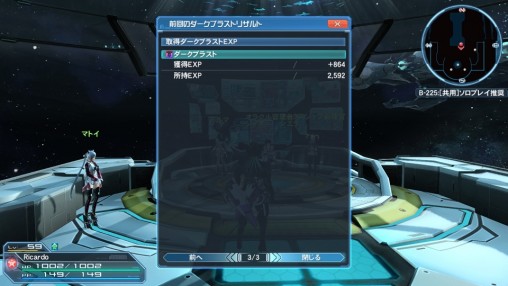 Defeating enemies will reward you with Dark Blast EXP at the end of the quest. This can be confirmed at the Quest results screen for:
獲得EXP | Earned EXP
所持EXP | Owned EXP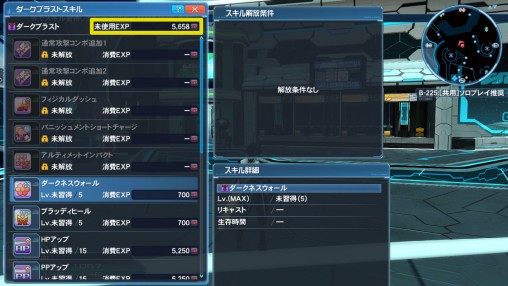 Any unused EXP will be consumed when leveling up skills. The amount that you currently have is indicated in the yellow box in the screenshot above.