Warning! This post is updating in real time!
Please take note as the information below is subject to change.
June 23rd Stream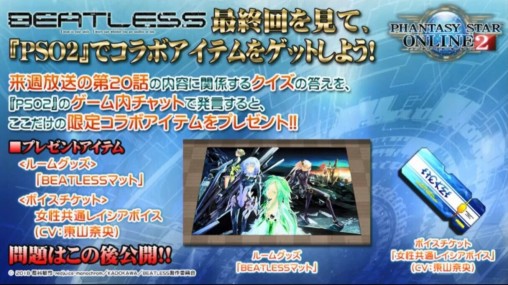 Players can receive prizes by answering the quiz question in regards to the 20th episode of BEATLESS airing next week.
Prize List
BEATLESS Mat
Female Lacia Voice Ticket (CV: Nao Tōyama)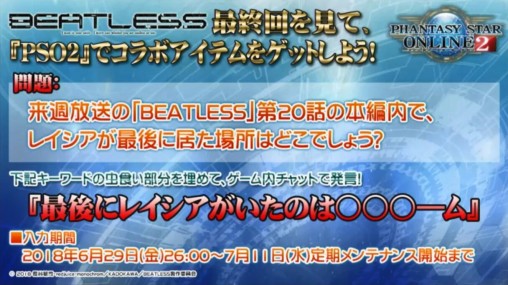 If you complete the following phrase and say it in chat, you'll receive the above mentioned items. This phrase can only be entered between June 29th @ 26:00 JST ~ July 11th
The answer will be revealed when the 20th Episode of BEATLESS airs next week. You must fill in the X's with the correct Japanese characters.